Welcome to the June Powerhouse Pilates newsletter, featuring some great health tips, the latest studio news, and more!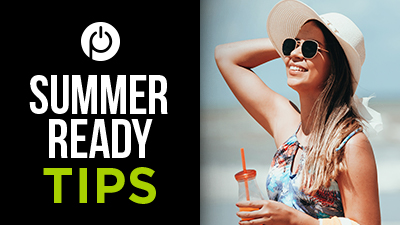 Get Summer Ready With These Health Tips!
As summer kicks into high gear and the weather starts to warm up, many of us will be participating in tons of outdoor activities and spending time in the sunshine – but all that time in the sun means it's more important than ever to stay fit, healthy, and hydrated! Here are a few easy health tips as we head into the summer months.
Get your rest
Summers might be super busy with travel, summer camp for the kids, and other activities, but try to aim for at least seven to nine hours of sleep a night.
Eat fresh and healthy
Summer is a great time to pick up some fresh, seasonal produce: avocados, berries, cucumbers, and cherries are some of our favorites!
Don't forget sunscreen
Spending time in the sun is something we all love about summertime and it's a great source of Vitamin D! But if you're not properly protected, those gorgeous rays can do a number on your skin. Try to apply at least SPF 30 before outdoor activities, and reapply every 2-4 hours.
Stay hydrated
We all know how essential water is to our health, but this is especially true during hot summers! Staying hydrated with at least 8 glasses a day will keep your body healthy, happy, and ready to tackle all those great activities you have planned.
Save the Date: Powerhouse Pilates 5-Year Anniversary Party!
We are so excited to be celebrating the 5-year anniversary of Powerhouse Pilates this month! We truly couldn't have done it without the help of such a wonderful community, and we hope that you can celebrate with us at the studio for a big anniversary bash on June 15th from 1pm – 4pm!
We'll have food, wine, champagne, raffles, lots of prizes, sales on upcoming classes, and several fantastic pop-up vendors. Keep an eye out for a future email with more information!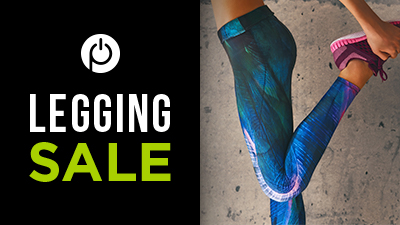 Leggings Sale
Get 50% off ALL leggings from June 1st – 16th! They won't last long, so grab yours while supplies last!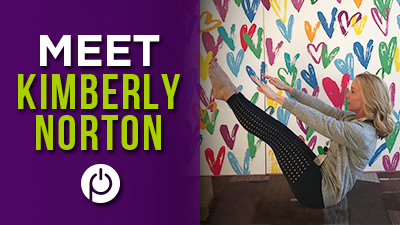 New Instructor: Meet Kimberly Norton!
We are so excited to announce our newest Powerhouse Pilates instructor, Kimberly Norton! Kimberly received her 450 hour Pilates certification from West Coast Pilates and began teaching in February 2015. She became certified through the Pilates Method Alliance (PMA) in August 2017. She is Bootybarre trained, as well as TRX and PiYo.
In her free time, Kimberly loves to travel and practice Pilates. Catch one of her classes every other Sunday at the studio!
We look forward to seeing you at your next class! Reserve your spot today.
Social Media in June
Whether you're getting summer ready or at our 5 year anniversary, tag us on social media!
Don't forget to: