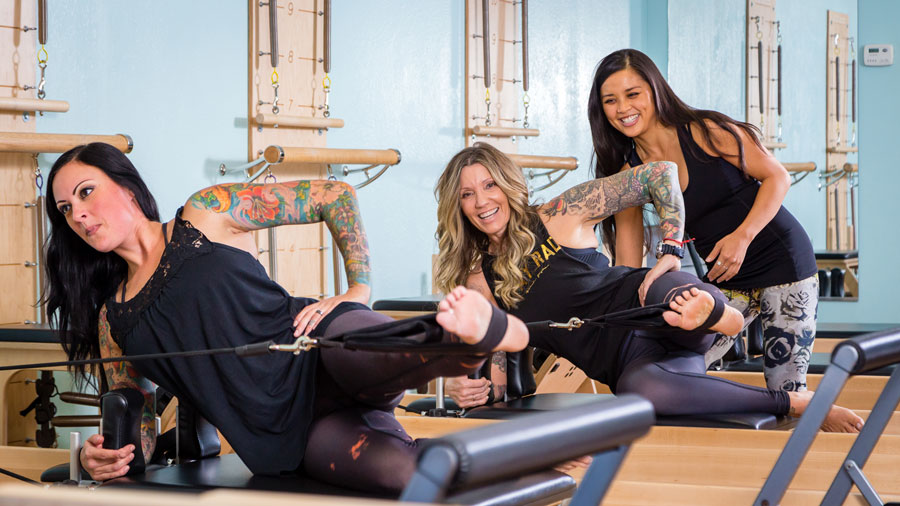 Health & Fitness
All of the instructors at POWERHOUSE PILATES are excited to help you move better
Increase your energy, mobility, and stamina and to feel your body and muscles come alive!
Our instructors have all completed a 500-hour Comprehensive Pilates Certification and partake in continuing education through many other workshops regularly.
Each instructor brings their own uniqueness, dedication, and enthusiasm to their teaching style.
Group Reformer
Is your workout doing it for you?
We ask that you PLEASE take an INITIATE reformer class prior to coming to an ACCELERATE reformer class…
Were not doubting your BADASS-NESS, but we would prefer that you are familiar with pilates and the equipment prior to an ACCELERATE reformer class for your own enjoyment and safety.
If you:
Have any injuries
A serious illness
Are pregnant or just had a baby
Or know you need modifications…
PLEASE let us know prior to class. There are a ton of ways to make pilates work for you, no matter your experience or fitness level. But we can't read your mind so please communicate any questions or concerns so we can help create an environment you feel happy and confident in.
We are DEDICATED to creating a safe and friendly environment for you and your body!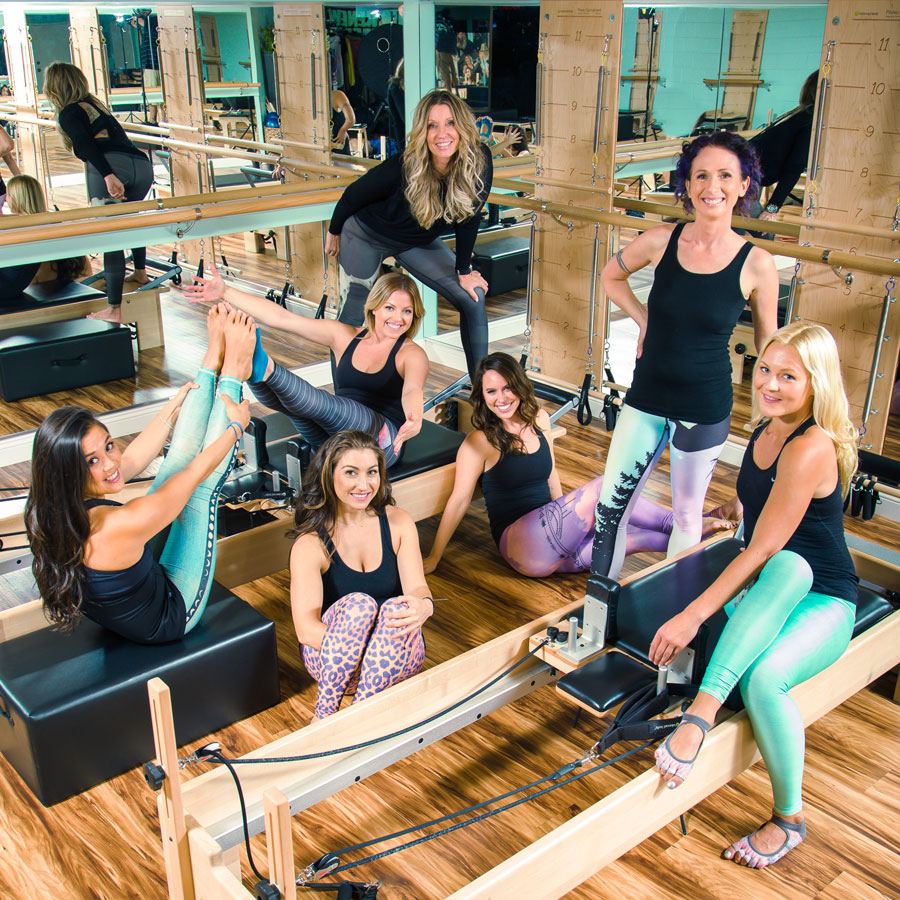 Bottom line: we have something for everyone!
We highly recommend trying each instructor and finding the ones that you feel most comfortable with. We want you to LOVE the experience and we're confident you will!
We now REQUIRE grip socks to be worn in ALL classes which are available at the studio.
Initiate Reformer
This class is for EVERYONE, but is a little slower paced than our ACQUIRE or ACCELERATE reformer classes.
Acquire Reformer
This class is perfect for you if you're ready for a little more of a challenge, but not quite ready for our ACCELERATE class.
Accelerate Reformer
This is a FUN class that flows at a quicker pace… You will be having so much fun you will leave wanting more!
Unwind Yourself Stretch
This class is for EVERYONE! We all need to give our bodies a little EXTRA LOVE and this is the perfect way to do so!
Pumped To JUMP Cardio
This is a SUPER FUN cardio class and how cool to get your cardio on all while laying down!
Raise the Barre / Reformer
This is a barre-based class, but will also include work on the Reformer and other Apparatus.
Powerhouse Push Bootcamp Style
Break a serious sweat in this bootcamp inspired