Hey Powerhouse Pilates Family,
We miss you! We can't thank you enough for sticking by us through these difficult times. While things might look different at the studio, we are just so grateful to all of you for your ongoing support!
THANK YOU! 💖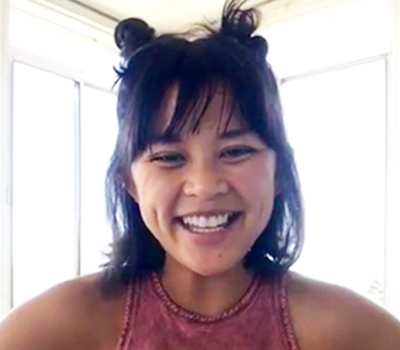 Updated Class Schedule
Our class schedule has been updated! Vanessa's Outdoor Pilates Class is now at 7am on Fridays at Kate Sessions Park (5115 Soledad Rd., Area Three).
Be sure to check the class schedule regularly for updates and new times as we continue with our modified schedule. ClassPass is available for you to book your classes that way too!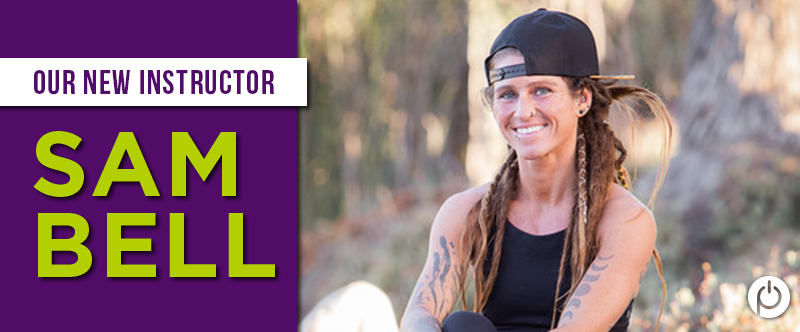 Say Hello to Our Newest Instructor, Sam Bell!
We are so excited to welcome Sam Bell to the Powerhouse family! She is a passionate Pilates trainer with a background in dance and a love for all forms of fitness, and her style is athletic and creative.
Born and raised in the greater Los Angeles area, Sam began dancing at a very young age and has been hooked on movement ever since. When she discovered Pilates in 2013, she was instantly obsessed. Sam flew through her 500 hour training program in 2015 and began teaching full time immediately. Since then her passion and ambition has only continued to grow.
In a session with Sam you will move your spine through all planes of motion and work every muscle group for a balanced workout. Prepare to be challenged and leave feeling invigorated!

Take Our Survey!!
We have recently set up a SurveyMonkey Survey for all of you! We would love to hear your thoughts on our reopening procedures, safety precautions, mask wearing, and your preferred class times. Your input is so important to us, especially as we ease back into our modified schedule.
A few things we'd like your input on include:
Are you not coming to class because a mask is mandatory?
Would you come to class if masks were not mandatory?
What are your preferences for class times? (early morning, late morning, early afternoon, late afternoon, evening?)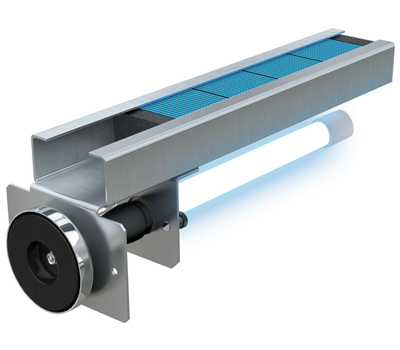 New: In-Studio UV Light Air Purifier

In addition to our other ongoing COVID-19 precautions, we have recently installed a brand-new UV Light Air Purifier at the studio. The APCO® Mag uses UV-C Light to remove airborne contaminants, including germs, as the air is circulated by the central air system. Mold, germs, and viruses are sterilized by UV-C light shining on the carbon matrix and in the air as they pass by.
Learn more about the air purifier and how it works here – and please let us know what you think!
Ongoing COVID Precautions
We are, as always, committed to ensuring the safety of all of you as well as our FABULOUS instructors. Here are the actions we are continuing to take to follow County Guidelines and keep everyone safe:
We ask Instructors to stay home if they have a fever or are feeling sick
All Instructors have temperatures taken prior to work
Instructors are required to wear a face covering
We have face masks and gloves available for you if needed
We have a modified class schedule to allow time for staff to thoroughly clean between classes
We will be disinfecting all equipment used: Reformer carriages, straps, headrests, shoulder rests and any props
We are doing verbal cueing to maintain social distancing
We are using EPA-approved disinfectant
We are providing non-touch hand sanitizer
We are using less equipment to minimize contamination
We are social distancing as much as possible
We have Pilates hand / foot straps available for purchase
We are still giving kick ass classes
What we're asking of you
We ask that if you feel sick or have a fever please stay home.
Complete a COVID-19 risk self-assessment regularly: https://www.humandx.org/covid-19/assessment
Upon arrival, we ask that you do not congregate outside prior to class or after class
We ask that you sanitize or wash hands upon arriving to studio
You are required to wear a face covering
You are required to have your temperature taken
You are required to wear grip socks with full toe covering, no toes showing
We ask that you adhere to social distancing when at all possible
We ask that you bring your own water bottle (we will not be using our water dispenser at this time to limit any possible contamination)
We ask that you bring your own towel
We ask that you thoroughly wipe down everything that you use in class
We ask that you smile under that mask so big that we can see the squinting in your eyes
If you have any questions or concerns at all please feel free to contact us. We are BEYOND EXCITED to see you back in class!!
With love
Brigette, Jennifer and the entire Powerhouse Team
XO