Welcome to the January Powerhouse Pilates newsletter, featuring some great health tips, the latest studio news, and more!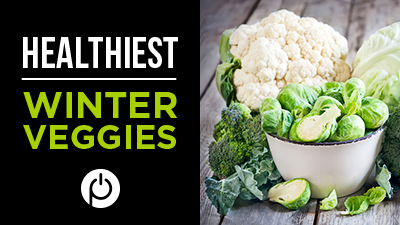 Health Tip: The Healthiest Winter Veggies
We all know about those delicious summer vegetables, but did you know there are several winter vegetables that have a ton of great health benefits? Plenty of vegetables thrive in winter, making this the perfect season to use them in your favorite recipes all season. Here are some of our winter favorites!
Read More
Kale: Leafy green kale is an excellent source of vitamin A, vitamin C, and manganese. It also has plenty of dietary fiber, copper, calcium, vitamin B6, and potassium.
Artichokes: Artichokes are a great source of fiber and vitamin C, and boast great minerals like magnesium, folate, copper, potassium, and phosphorus.
Cauliflower: Artichokes are rich in Vitamin C, folate, and dietary fiber, as well as omega-3 fatty acids.
Cabbage: Cabbage is packed with Vitamins A and C, and has been proven to contain essential anti-cancer properties.
Winter Squash: Winter squash is an excellent source of Vitamins A & C, potassium, fiber, and even a good source of folate.
Brussels Sprouts: Brussels are packed with loads of vitamins: Vitamins C & K, folate, manganese, dietary fiber, potassium, B6 vitamins, omega-3 fatty acids, iron, protein, magnesium, riboflavin, and calcium.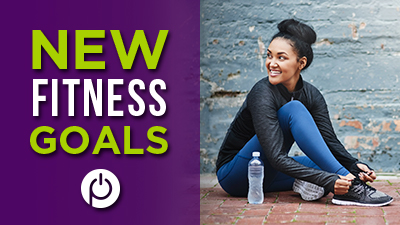 New Year = New Fitness Goals!
Now that the holidays are over, it's a great time to start thinking about your annual fitness goals! Starting a fitness log or journal is a fun way to keep track of your physical activity and exercise throughout the year, and it's always easier to maintain the healthy lifestyle you promised yourself with the right tools. Some fitness journals out there now will not only track your exercise, but also your meals, calorie count, and mental health each day.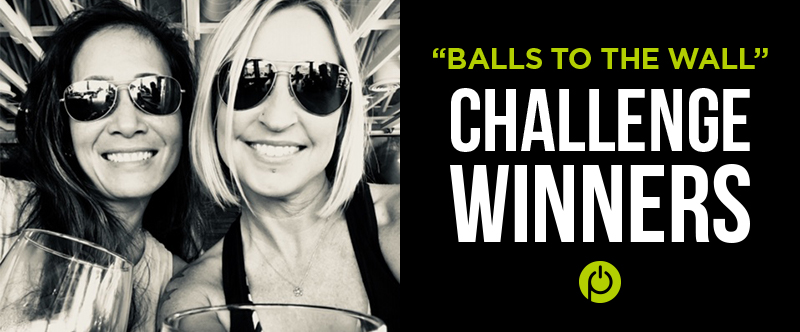 "Balls to the Wall" Challenge Winners
Thank you to everyone who participated in our December "Balls to the Wall" Challenge! It was awesome seeing so many of you participate and have fun with this one! 10, 20, and 30-class winners can pick up their prizes Monday, January 7th; Grand Prize Winners, we will let you know when your bags are ready for pickup.
Here are the challenge winners:
Read More
10 Class/Sticky Be:
Aurora Arnold
Andrea Glasser
Amelia Smith
Ana Nelson
Antje Schwesia
Alexis Sheffer
Aash Marcian
Barbara Kinsel
Brianna Brooskin
Barbara Cohen
Christina Iacono
Celine Davenport
Carrie Berry
Deb Schneider
Emily Nicholsen
Helen Barns
Jessica Remsing
Jenna Rydberg
Jenny Cairncross
Julie Ryan
Julie Mashburn
Kimmy Heller (Pavlik)
Kate DeConick
Katelyn Byron
Kathy Schultz
Larissa South
Lauren C.
Laura Postolis
Molli Barkett
Mary Loberman
Myrna Kahle
Megan D.
Maggie McKay
Nicole Ruback
Neal Gibeault
Nikole Jezbera
Nina Zhiri
Patty Wheatly
Ruth Warburg
Robin Rusinko
Stephanie Cammarata
Shir Nyul
Talia Maio
20 Class/Toe Sox:
Alison Damoose
Chelsea Drinco
Crystal Haskell
Celeste Larson
Danielle Archuleta
Kelly Riley
Kari Eding
Karen Caldwell
Liz Sowles
Niara
Scott Caldwell
30 Class/Tote Bag:
Michelle Bailow
Amy Dentico
Grand Prize Winners:
Sylvia Powell – 36 classes
Marcie Hicks – 35 classes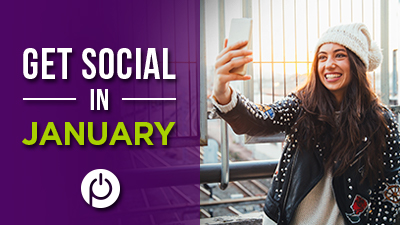 Social Media in January
New year, new you! Tag us on social media & let us know all your New Years resolutions.
Don't forget to:
We hope everyone had a great holiday season, and we look forward to seeing you at your next class! Reserve your spot today!