It's time for even more fun in the sun! Welcome to the June Powerhouse Pilates newsletter, featuring the latest studio news, great health tips and more.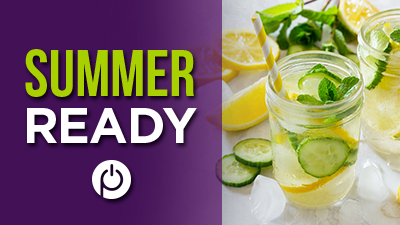 Get Summer Ready with These Tips
June is the start of summer, which means more time with loved ones while enjoying barbeques and fun in the sun! We love this time of year, but it can be easy to forget to leave room for self care in the midst of all the fun. Here are a couple of simple ways you can feel your best this summer season.
Consume Olive Oil

This healthy fat is rich in vitamins and antioxidants that can help your skin resist UV damage. Consuming around 1 tablespoon of olive oil a day can help protect and hydrate your skin. You can do this by adding it to your favorite salad or fish dish!




Buy Fresh Produce

Farmers markets

are available almost every day here in San Diego and summer is the perfect time to visit and pick up some fresh, seasonal produce. Avocados, berries, cucumbers and cherries are some of our June in-season favorites.




Apply Sunscreen

Spending time in the sun is something we all love about summertime and it's a great source of Vitamin D! However, if you're not properly protected, those gorgeous rays can do a number on your skin. Applying at least SPF 30 sunscreen and reapplying every 2 to 3 hours helps protect when you're out enjoying the sunshine.




Drink Water

We all know water is essential for us to live, but did you know not drinking enough can be harmful to your body and make you crave food when you're not even hungry? The goal is 8 glasses of water a day! Here are some ways to up your water game:

Add flavor by infusing fruits and mint leaves

Switch it up with some coconut water, which is also very hydrating

Make it into herbal tea

Get a water bottle that reminds you to drink water throughout the day

Every time you feel like snacking, try drinking a glass of water first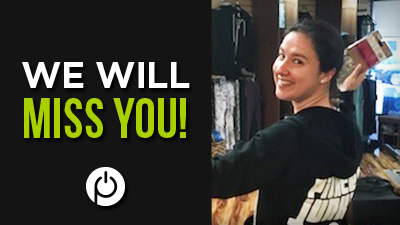 Angeliki, We'll Miss You!
One of our longest and most loyal clients, Angeliki, is moving to Chapel Hill, North Carolina this month. We're sure most of you have seen her in class since she attended a total of 717 classes with us! She also won every challenge we've had here at Powerhouse Pilates.
Angeliki will be so missed by all of us! We're sad to see her go, but wish her the best in her journey and hope she'll come back to visit.

Get to Know All Our Instructors
We are so blessed with the wide range of skilled instructors here at Powerhouse Pilates. Each one has their own unique style and range of talents. Did you know you can get to know more about all of them on our website? We're sure you have your favorites, but we challenge you to try out a different instructor you've never tried before this month. When they're all this amazing, why not?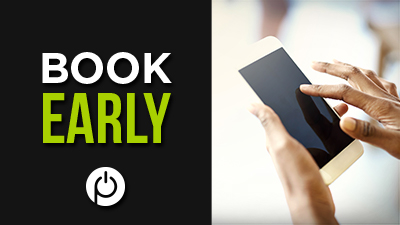 Book Your Classes Early
Because we have such great instructors, some of our classes are booked way ahead of time — some a few weeks beforehand! If the class you want is booked, you can reserve a spot on our waitlist and we'll text or email you if a spot becomes available. The best way to ensure your spot is to make sure to book your classes early!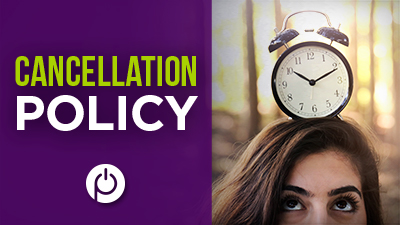 Our Cancellation Policy
As you're booking your classes, please keep our 12-hour cancellation policy in mind. If you need to cancel, make sure to go into our MindBody platform and cancel from there. This policy gives you a buffer (because we know life can get busy!) and allows us to have the most students in class as possible.
If you have an Unlimited Membership and cancel less than 12 hours before class, you'll be charged $11 and if you're a no-show, you'll be charged $15. Anyone else without a membership will lose that class. Thanks to all of you for respecting this important policy.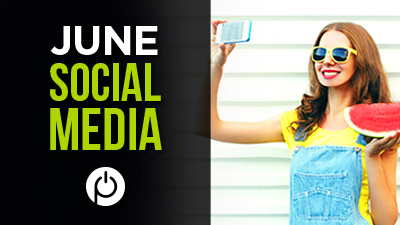 Social Media in June
Sharing pics of your favorite fresh produce or trying out a new instructor's class?
When you do – remember to: