Excited for July – a month of fireworks, beach bonfires and – of course – honing those beach bodies? Us, too. Welcome to the July Powerhouse Pilates newsletter, featuring latest studio news, great health tips and more.  

We're in 1st Place! Keep Us There?
Breaking News : We have been nominated for Best Pilates Studio and are currently at the top for the San Diego A List site! But we need your help to officially secure being #1.
If you've been a fan of Powerhouse Pilates, we'd love to invite you to vote for us here:
It's fun, supports the community and, hey, is probably good karma, right?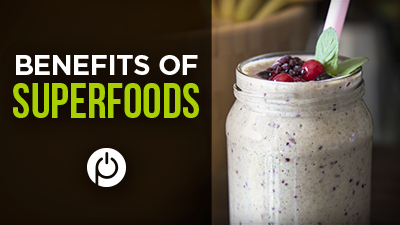 5 Superfoods to Try in Your Next Smoothie
Summer means smoothies, right? They're cool, refreshing and allow you to pack a lot of nutrition into one cup. Here are some add ons to take your smoothie to the next level.
Maca: This root from South America, Peru specifically, offers a variety of Vitamins that are believed to boost one's mood, increase energy and lower stress levels. And hey, who couldn't use more of those three things?
Chia Seeds: This ancient food offers fiber, essential omega acids, proteins and antioxidants. Loaded with vitamins and minerals, chia seeds are great for active folks who could use a boost of energy. They are also thought to lower blood pressure and be anti-inflammatory – helping with injuries or sore days post-pilates class. (Not only is it great to add to smoothies, it's very easy to make chia seed pudding at home. A delicious AND healthy treat!)
Aloe Vera: Some of us see aloe vera and think of sun burns. Although it is also great for soothing the skin after too much sun, aloe vera offers great benefits when ingested, as well. It is thought to improve digestion, boost the immune system and even help in stabilizing the sugar levels in your blood. Awesome.
Spirulina: This aquamarine "weed" is an excellent source of protein, potassium, several Vitamins, iron, zinc and beyond. Due to a high level of nutrients and minerals, spirulina is thought to strengthen the immune system and even help with allergies. So if you're in the mood to sneeze less, say hello to your new best friend.
Wheatgrass: Fun fact: Although sprouted from wheat seeds, wheatgrass does not contain gluten. Awesome for anyone who is celiac, intolerant or avoiding gluten in general. With a wide variety of amino acids, enzymes and almost 90% of all the minerals and vitamins – it really is a super food. (There are many ways to get it. Grow it. Buy it as a powder. Whatever your heart tells you.)
Anyone else ready to run for their blender?

4th of July Sale : Independence Day Discounts
If you're the mood to save more money, get excited. We're going to have a 4th of July sale starting on Independence Day. It'll be July 4th – 6th.
These will be the class sale packages:
8 classes for just $108
12 classes for just $156
20 classes for just $250
**After the first use, these class packs will have a 90 day expiration.
In addition, ALL Spiritual Gangster clothing will be 50% off from July 1st – 5th.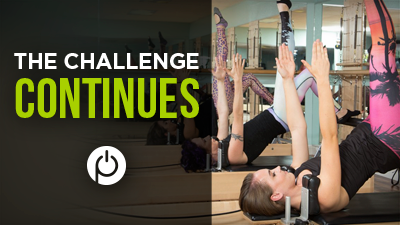 The Challenge Continues: Jump Into June & July
More great news: There's still time to get a stamp card for our Jump Into June & July Challenge. This challenge will continue on through July 24.
It really is easy: The more pilates classes you attend, the better your body feels….and the more prizes you are eligible for. Prizes such as:
Complete 10 classes and win a class
Complete 20 classes and win a new Powerhouse Pilates mug
Complete 30 classes and win any clothing top
GRAND PRIZE: If you complete 35 or more classes, earn your choice of either: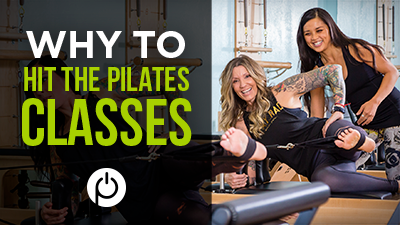 3 Reasons to Hit Pilates Class
We realize that summer gets crazy. The weather is gorgeous. The kids are out of school. Amid it all, here are 3 reasons it's still so great to make time for your pilates workouts:
Read More
Gives you a break from the UV rays. (We love a good tan, as well, but too much sun may mean more sun burns! Getting inside for an hour will give that skin a break.)
Keeps up your fitness and healthy lifestyle. (Summer means outdoor activities, but it can also mean BBQs filled with heavy potato salad and sugary treats! Keep making sure your body is treated right with pilates fitness classes.)
Empowers you to feel like your best self. (Especially during bikini season, there's no better feeling than to step out of your cover up feeling like a rockstar. The endorphins and fitness from pilates help empower that Beyonce-status feeling!)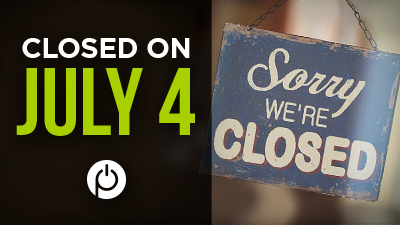 We Will be CLOSED on the 4th of July
Powerhouse Pilates will be closed this coming holiday, so please don't show up for class on 4th of July; today is the day to take a break and go enjoy the fireworks!
Social Media in July
Want to post pics of that beautiful smoothie full of superfoods? It's a very pretty way of powering you for pilates class. When sharing out on social media, please:
Like us on Facebook here and
Follow us and tag us on Instagram here (@powerhousepilatespb)