Oh hey Autumn, it's good to see you. Welcome to the September Powerhouse Pilates newsletter, featuring latest studio news, great health tips and more.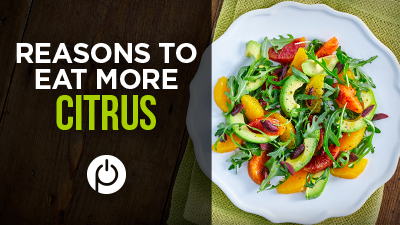 Reasons to Eat More Citrus
There are so many benefits of citrus fruits, a group that includes favorites like oranges, tangerines, and grapefruit. Truly though, citrus is packed with magic ingredients like:  
Fiber: There are different proportions of fiber in each given citrus fruit, but most types have a good amount of the fiber that lowers cholesterol and helps stabilize blood sugar. A lot of citrus fruit also has the fiber that keeps digestion nice and smooth.
Vitamin C: Fun fact – Citrus fruit is packed with Vitamin C, which aids in the reduction of inflammation and giving your skin elasticity. Yep, it's pretty great for keeping that skin look youthful and fresh.
Flavonoids: These are antioxidants that are thought to help prevent cancer.
A few fun ways to use citrus fruits:
Add them to salads, such as orange slices with greens, avocado and a zesty dressing.
Use them in smoothies or juices.
Incorporate more bitter citrus, like lemon, into cooking or grilling. Grilled veggie skewers with squeezed lemon anyone?

Congrats to our Grand Prize Challenge Winners (P.S. See What They Get!)
First, a huge thank you and high five to every person who participated in our Jump Into June & July Challenge. We hope you had as much fun as we did!
We're very excited to congratulate our grand prize winners – Angeliki Tsangaratou and Haylee Saathoff.
They both chose and will receive the Hydrafacial from
Ageless Med Spa
.
This type of facial is a state-of-the-art breakthrough that hydrates and rejuvenates the skin. The process involves a satisfying vortex cleaning (yes, vortex!), LED light therapy, exfoliation, and a few other steps. Not only does this treat fine lines and wrinkles, it addresses uneven skin tone and sun damage.
Thank you to our partners at the Ageless Med Spa; our winners are so excited to enjoy their facials!
You can enjoy one, too – at a discount. Powerhouse Pilates members get 15% off for all spa services at the Ageless Med Spa!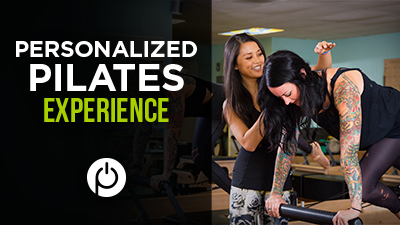 Desire a More Personalized Pilates Experience?
In group classes, we feed off each other's energy and build community. This is great, however, it may mean less personalized attention. Plus, we may have more questions we want to ask during a class.
Those are just a few reasons people sign up for one-on-one classes.Private instruction is a great way to boost and hone your Pilates experience. It allows you to have a class totally customized to your body type and goals, as well as go at your own pace.
To try the experience for yourself, we're offering a special deal.
Take advantage of our first time Private sessions for just $50.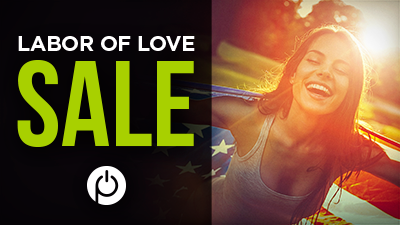 Big Discounts at Our Labor of Love Sale
September 1st – 4th, there is going to be a sweet sale on Powerhouse Pilates classes. Get excited for these packages:
Read More
8 classes: $108
12 classes: $156
20 classes: $250
Heads up, all classes have a 3-month expiration date after their first use.
It's easy, purchase these class packages now.

Thanks for Helping Us Win #1 on A-LIST!
Amazing news everyone: Powerhouse Pilates was ranked as the #1 pilates studio in San Diego through the 2017 San Diego A-List Awards. Thank everyone for voting! It was your efforts that made this possible.
See the rank for #1 pilates studio in San Diego.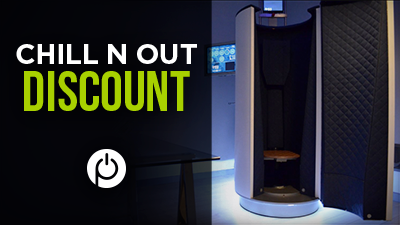 Powerhouse Students Get to Try New Chill N Out Innovation for Just $10
Chill N Out is offering Powerhouse Pilates students an incredible opportunity. The owner is getting a new cryotherapy machine that is the first of its kind in ALL of San Diego. It will be featured at the Sports Arena location.
Read More
You, Powerhouse students, can try the new machine for the first time for just $10.
Perhaps you're asking, wait – what is Cryotherapy?
Cryotherapy has become popular with a variety of celebrities and influencers around the globe, from Tony Robbins to Mandy Moore.
Here's why – and what cryotherapy is.
It happens in a cryosauna. The purpose is to help heal and strengthen the body. It has similar effects as an ice bath would, except (thankfully!) cryotherapy is WAY more comfortable. In the process, your blood becomes intensely enriched then, after the session, that healthy blood is pulled back through the body in order to target injuries and critical areas. This process also triggers the release of anti-inflammatory molecules and endorphins.
This new machine is fully electric and a walk in, which is a different experience compared to the other version that uses nitrogen and one's head sticks out the top! It's an even more advanced way to enjoy the amazing benefits of cryotherapy!
Learn more and register for your appointment at Chill N Out Cryotherapy.
P.S. To confirm, the PB location is closed until further notice. This machine is at Sports Arena!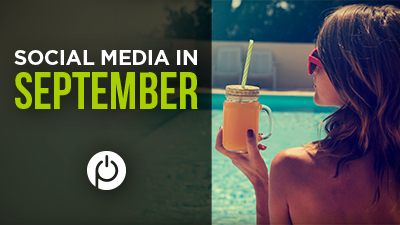 Social Media in September
Want to post pics after your first trip to Chill N Out? Want to share beautiful images of your citrus smoothie after pilates class?
We understand. When you do – remember to: