New year. New you. It's exciting stuff, right? We think so, too.
Welcome to the January Powerhouse Pilates newsletter, featuring the latest studio news, great health tips and more.

ALERT: New Year Sale on Pilates Classes
We're hosting a New Years Sale from Jan 1 – Jan 3, so you can get a discount on starting the year off healthy! These are the deals:
8 classes for $100
16 classes for $192
30 classes for $337.50
**Heads up: These expire within 3 months after use of the first class in the pack.
Hi 2018 : Top Foods to Detox Post-Holiday
Anyone else still full from the holidays? Mashed potatoes. Pie. We get it.
That's why we're SO excited for the new year – to detox our bodies and launch forward feeling super great. Here are foods to help do that.
Artichokes

Artichokes have a lot of vitamins C and K, antioxidants, and almost 10 grams of fiber per serving. Amazing for a nice, healthy digestive and immune system.

Asparagus

Asparagus is not only said to reduce stress – it's believed to help with hangovers. That's because its amino acids and minerals are thought to protect liver cells against toxins and flush out the body.

Avocados

This beloved green fruit (yes, fruit!) has glutathione, which helps to detox the liver. One more reason to eat guacamole!

Basil

This delicious herb is not only fantastic in wraps, pizzas & salads, it helps break down and detoxify chemicals in your blood. Who knew?

Ginger

This goodness boosts metabolism and helps detoxify the body. This is why you'll find it in a variety of smoothies and cold-pressed juices about town – for good reason!
In short, a lot of fruit and veggies are an AMAZING way to flush toxins from your body and start the new year fresh. Cheers to good produce!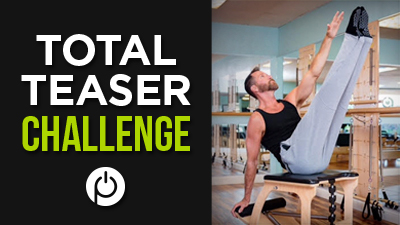 The New Year "Total Teaser" Challenge
We are hosting a new year's challenge to launch into 2018 – eyes fixed on those fitness resolutions!
When : Jan 6 – Feb 19
What: The Total Teaser Challenge
And yes, we will be focusing on teasers in EVERY class during the Challenge. You're welcome! For extra incentive, we're offering prizes. Get excited for the following:
Attend 10 class : Prize = Sticky Be Grip Socks
Attend 20 classes : Prize = A pair of Toesox
Attend 30 classes : Prize = A PH sweatshirt
The GRAND PRIZE winner will receive ALL of the above prizes. Yes, they'll be decked out on the sweetest of pilates gear. What better way to start out the new year, eh?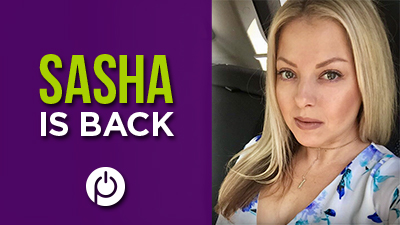 One of Your Beloved Teachers is Back : Sasha!
Guess who's back? Back again?
Our amazing instructor, Sasha; we're so happy for her return!
Welcome Sasha back at one of her next classes; she will be teaching :
Saturday afternoons at 12 pm & 1 pm
Thursday evenings at 6 pm & 7 pm
if you haven't tried a class with this little firecracker, give it a go! You won't be sorry, friends.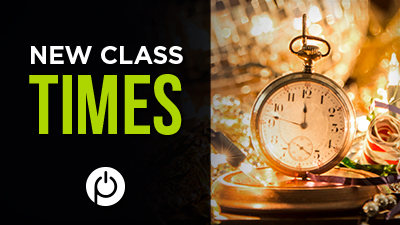 Say Hello to NEW Class Times
More options means more pilates that works for your schedule. (High five!) We're excited to offer more pilates class times this year; these are :
Thursdays with Michael at : 3 pm
Saturdays with Sasha at : 12 pm & 1 pm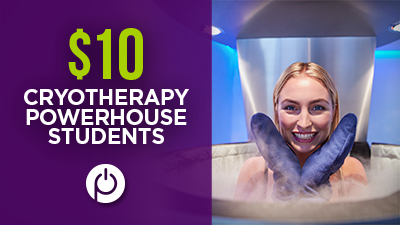 Powerhouse Students Get to Try New Chill N Out Innovation for Just $10
Anyone else ready to start this new year super refreshed?
Chill N Out is offering Powerhouse Pilates students an incredible opportunity. The owner is receiving a new cryotherapy machine: The first of its type in ALL of San Diego. It's going to be at the Sports Arena location.
You, Powerhouse students, can try the new machine for the first time for just $10.
Read More
Perhaps you're asking, wait – what is Cryotherapy?
Cryotherapy has become popular with a variety of celebrities and influencers around the globe, from Tony Robbins to Mandy Moore.
Here's why – and what cryotherapy is.
It happens in a cryosauna. The purpose is to help heal and strengthen the body. It has similar effects as an ice bath would, except (thankfully!) cryotherapy is WAY more comfortable. In the process, your blood becomes intensely enriched then, after the session, that healthy blood is pulled back through the body in order to target injuries and critical areas. This process also triggers the release of anti-inflammatory molecules and endorphins.
This new machine is fully electric and walk-in, which is a different experience compared to the other version that uses nitrogen and one's head sticks out the top! It's an even more advanced way to enjoy the amazing benefits of cryotherapy!
Learn more and register for your appointment at Chill N Out Cryotherapy.
P.S. To confirm, the PB location is closed until further notice. This machine is at Sports Arena!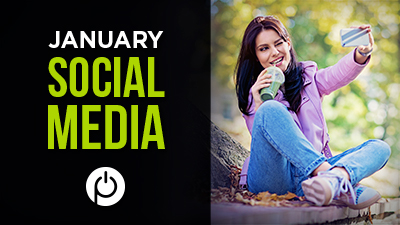 Social Media in January
When you share pics of detox smoothies post-pilates, remember to tag your crew at Powerhouse.