October has arrived, which means it's time to share our latest Powerhouse Pilates health tips, a reminder about our prize-based challenge & more!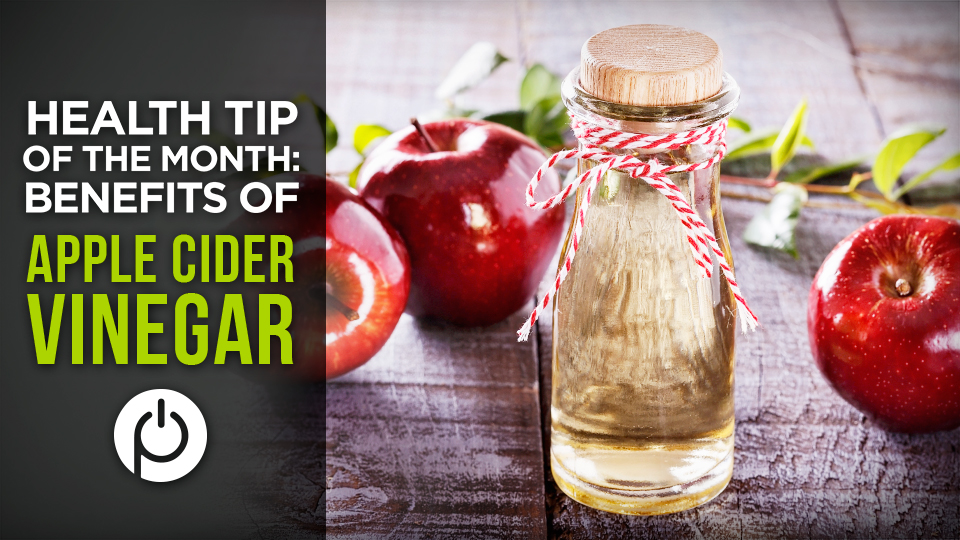 6 Benefits of Apple Cider Vinegar
Apple Cider Vinegar has become a fad for good reason – well, many good reasons. Everyone from supermodels and celebrities to athletes is turning to apple cider vinegar for its many benefits, such as:
Aids in Weight Loss – Apple cider vinegar increases your metabolism, reduces retention of water and can even suppress appetite – all things that help to lose weight.
Soothes a Sore Throat – Good news: Most germs cannot fight through the high acidity of apple cider vinegar. Mix ¼ cup of apple cider vinegar with ¼ cup of warm water. Gargle it. (Suggestions: Do this every hour or so.)
Could Lower Cholesterol – Apple cider vinegar is shown to lower cholesterol in some studies, with potential to lower even bad cholesterol.
Helps Clear Acne – Fun fact: Apple cider vinegar can act as a natural toner and reduce red spots due to its antibacterial properties.
Gets You Energized – When lactic acid builds up in the body, such as after a lot of exercise or high stress, it can cause fatigue. Apple cider vinegar has potassium and enzymes that may relieve that tired feeling.
Lets You Say Goodbye to Bad Breath – Swoosh the vinegar or drink a teaspoon to get rid of those bacteria causing the odor.

Why It's Important to Stretch
It's great to tone and use weights; it's why we do Pilates right – to look and feel totally fit and awesome? However, it's also very important to be like a rubber band and stretch; here are some reasons why.
Improves Posture – Stretching will lengthen tight muscles, which can pull parts of the body away from their intended positions.
Reduces Muscle Soreness ­– When you stretch, it increases the flow of blood and nutrients to muscles, aiding in decreasing muscle soreness.
Relieves Your Glutes – Many of sit a lot, such as at work or on the computer. However, sitting is tough on our glutes – shutting down nerves in them after sitting. Stretching helps keep our buns of steel feeling healthy!
Helps the Thoracic Spine – When it gets too tight, the thoracic spine can cause aches and problems in the necks, shoulders and chest. Simple rotational stretches will help relieve that stress.
Aids in Achieving Balance – Carrying a purse or backpack, especially a heavy one filled with wallets, planners, phones, mascara…, can mess with your body's balance. Stretching helps alleviate that muscle tightness and even out balance across the body.

UNWIND Class – Stretch Out That Body
We have a stretch class on Sundays at 11:30 am called UNWIND. It's the perfect way to take an hour a week to start milking those stretching benefits.

Benefits of The Feet in Straps Exercise
Everyone loves the feet in the straps exercise because it just feel so darn good. It also has many benefits for your body.
This yummy exercise is the cherry on top of a great Pilates practice – or like the icing on a Sprinkles cupcake. Mmmm.
It opens up the hips, a part of the body that holds a lot of tension and stress.
Increase pelvic-lumbar stabilization and strengthen abdominals with this exercise.
Use this technique to strengthen and increase flexibility in the hamstrings, adductors, deep hip external rotators, gluteus maximus and hip abductors.
Develop better balance in the hip musculature.
Decompresses the spine.
There are many variations of this pose, such as:
Straight up and down (parallel, turned in or turned out)
Single leg
Frog
Extended frog
Down circles
Up circles
Open & close
– Just to name a few!
To make this exercise even more challenging, you can add a small ball or magic circle (also known as the – dun dun dun – ring of torture!) to really target the inner and outer thighs. Those yoga pants are going to be so mmm mmm good!
Basically, do this exercise and you will come out of class feeling like singing "We are the champions…"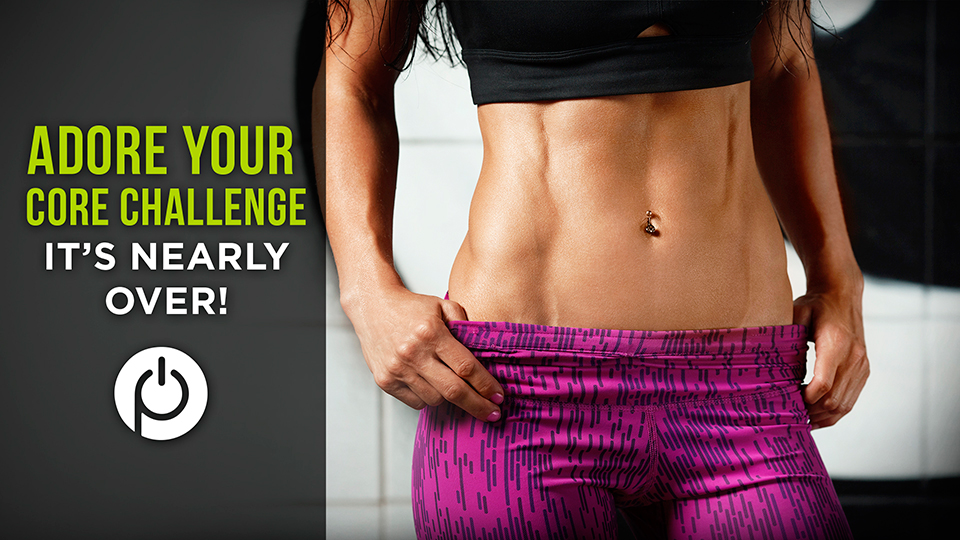 Our 5 Week Adore Your Core Challenge – It's Nearly Over!
Thank you so much to everyone who has participated so far – you've been doing so great with our latest challenge!
No really, you guys are rather rad.
Remember, there's still time left to do more classes for a higher level of prizes. OR if you haven't taken part yet, there's still enough time to get in some classes for this challenge.
As a reminder, here are the details. When you attend a set amount of classes, you are given a prize in our Adore Your Core Challenge.
10 Classes Attended – Receive a $10 gift card to Java Earth or a FREE class at Spark Cycle in La Jolla
20 Classes Attended – Get a Powerhouse Pilates trucker hat or water bottle that'll rock your socks.
30 Classes Attended – Enjoy a FREE Cryotherapy Session at Chill N Out. (What's that? Read on!)
35 Classes Attended – Receive one month of FREE unlimited pilates classes + a trucker hat. #ohsnap
Dates : ENDS October 11th
Benefits : Doing the empowering workouts that benefit both body and mind, and – just as awesome – earning FREE prizes!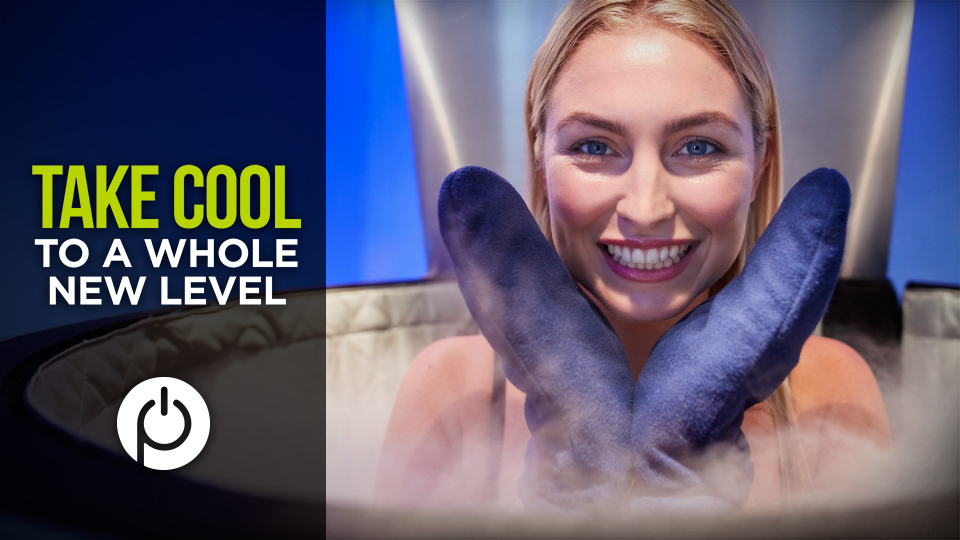 Take Cool to a Whole New Level with Healing Cryotherapy (Chill N Out)
As the weather cools this autumn (well, theoretically, it's been pretty hot this October in San Diego!), we suggest an extreme type of cooling. World-famous performers and inspirational achievers like Tony Robbins have rallied around the magic that is cryotherapy. Now, it's San Diego at Chill N Out – at a discount price for you.
What is Cryotherapy?
Cryotherapy is executed in a cryosauna, which uses gas from nitrogen to lower body temperatures to help heal and strengthen the body. Similar to an ice bath benefits, except cryotherapy is WAY more comfortable. When undergoing cryotherapy, your blood becomes intensely enriched then, after the session, that healthy blood is pulled back through the body in order to target injuries and critical areas. This process also triggers the release of anti-inflammatory molecules and endorphins.
The head of Chill N Out is offering a super discount price for an initial session to all Powerhouse Pilates students. A highly trained and professional staff will be there to walk you through the process, answer any questions and even set up a personalized plan for your specific needs.
Discount Price : Just $30
How to Activate : Mention this newsletter upon booking!
Learn more, read the positive reviews and call their Pacific Beach location here.
(There's a second location in Sports Arena, as well.)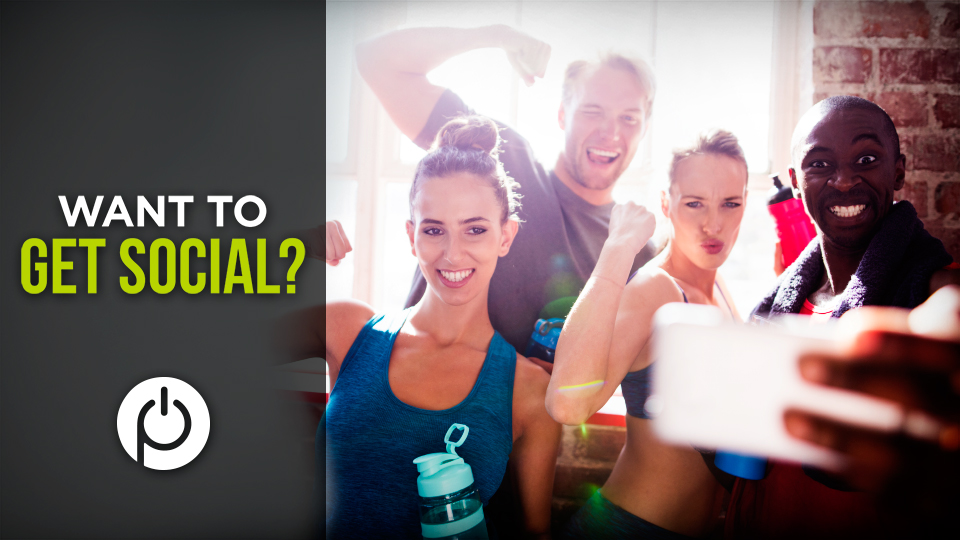 Want to Get Social?
For those fabulous Pilates posts…perhaps you doing exercises in your Halloween costume? Remember to tag us on social media. We send out a virtual high five every time you do.