Good News: Say YES to More Pumpkin and Pilates!
Oh my October, you make scarves and fallen leaves look so good. Welcome to the October Powerhouse Pilates newsletter, featuring latest studio news, great health tips and more.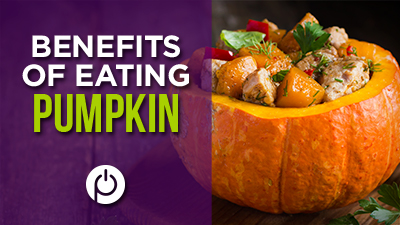 Why to Eat More Pumpkin
Not only is pumpkin great for spiced lattes, pie and beyond, it also has a lot that is great for you.    
Fiber Makes You Feel Full: A whole cup of pumpkin has a mere 50 calories. 3 grams of that is fiber, which makes you feel full – and less likely to snack soon after.
Vitamin A for Vision: Vitamin A promotes excellent eye function and decreases chance of visual degeneration.
Serotonin For Feeling Good: Pumpkin is thought to release serotonin, the neurotransmitter that helps us feel relaxed and go lucky. No wonder we feel so good after those pumpkin spiced lattes…
Carotenoid for Healthy Skin: The carotenoids in pumpkin help skin to health and prevent wrinkles. #Awesome
Vitamin C for Immunity: Loaded with Vitamin C, pumpkin is a great way to fight off getting colds.
So say yes to that pumpkin bread. Savor that pumpkin soup!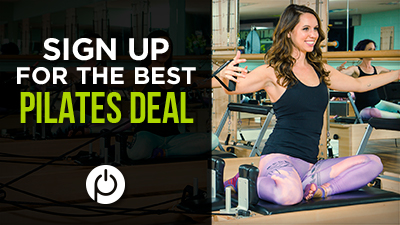 How to Sign up for Our Best Pilates Deal
Do you like to get the most bang for your buck?
Us, too. That's why we want to make sure you know about our very best pilates deal:
The Monthly Unlimited
It gets you as much pilates as you'd like for just $139 a month.
That's less than $5 a day! It's easy to sign up. Here's how:
Go to Powerhouse Pilates' Mind Body Online
Select the Online Store
Select Auto Renew
Click on the drop down menu and Select Monthly Unlimited
(It can be found at this link : Monthly Unlimited – Contract Auto Renew option)
Select the date you'd like your auto renew to start
Sign the contract
Make your purchase online – done!
Then, all you have to do is go enjoy pilates.
**Please do be aware that there will still be a charge for late cancels and no shows.
$11 for late cancellations (12 hours prior to class time)
$15 for all no shows (Alas, no exceptions lovelies!)
But hey, as long as you cancel 12+ hours before and/or show up, no extra fees – just that $139 per month!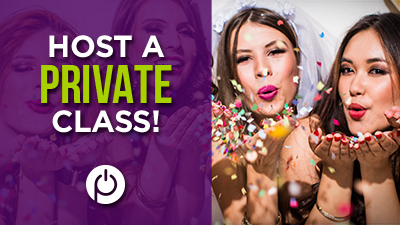 Planning a Birthday or Bachelorette Party? Host a Private Pilates Class
If you're looking for a fun, fresh way to celebrate a birthday or bachelorette, we have it:
A private pilates class with your closest buds
This is an exhilarating way to celebrate because:
The class is a really fun, endorphin-pumping way to gather friends and loved ones.
It's a unique experience that will have everyone gushing about.
You will feel absolutely AMAZING after. No hangovers from this type of party!
BEST OF ALL, it's stress off your plate. Why?
Our team takes care of the details. We coordinate times, then our staff will take care of the rest. The venue, covered. Class sequence and activities, covered.

You and the crew simply show up – and enjoy!
Contact us to get more information at Info@powerhousepilates.com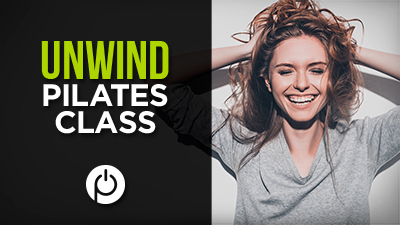 The Fun Way to UNWIND on Sundays
Take time to UNWIND on Sundays with our UNWIND pilates class at 11:30 am.
This class is designed to leave you feeling relaxed and rejuvenated. Perfect after a wild week. The moves help your body to find ease from stiffness and offer lower back relief. Plus, there are those 'feel good' exercises and breathing for relaxation.
It's one of our favorite ways to enjoy Sunday Funday – and gear up for the week ahead.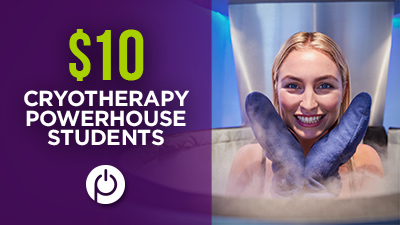 Powerhouse Students Get to Try New Chill N Out Innovation for Just $10
Chill N Out is offering Powerhouse Pilates students an incredible opportunity. The owner is getting a new cryotherapy machine that is the first of its kind in ALL of San Diego. It will be featured at the Sports Arena location.
Read More
You, Powerhouse students, can try the new machine for the first time for just $10.
Perhaps you're asking, wait – what is Cryotherapy?
Cryotherapy has become popular with a variety of celebrities and influencers around the globe, from Tony Robbins to Mandy Moore.
Here's why – and what cryotherapy is.
It happens in a cryosauna. The purpose is to help heal and strengthen the body. It has similar effects as an ice bath would, except (thankfully!) cryotherapy is WAY more comfortable. In the process, your blood becomes intensely enriched then, after the session, that healthy blood is pulled back through the body in order to target injuries and critical areas. This process also triggers the release of anti-inflammatory molecules and endorphins.
This new machine is fully electric and a walk in, which is a different experience compared to the other version that uses nitrogen and one's head sticks out the top! It's an even more advanced way to enjoy the amazing benefits of cryotherapy!
Learn more and register for your appointment at Chill N Out Cryotherapy.
P.S. To confirm, the PB location is closed until further notice. This machine is at Sports Arena!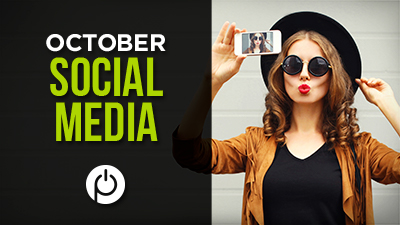 Social Media in September
Want to post pics of your pumpkin spice lattes – post pilates?
We are right there with you. When you do – remember to: