Bye April showers, hello May flowers. Welcome to the Powerhouse Pilates newsletter, featuring latest studio news, great health tips and more.
We're especially excited this month because it's our 3rd birthday. And there is going to be raffle tickets and a SALE to celebrate. Plus, we're partnering with a local spa for an awesome party you WON'T want to miss!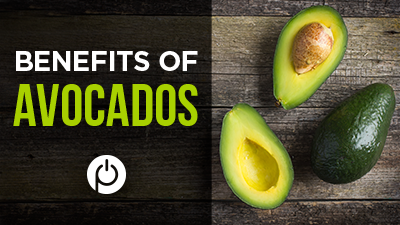 The Amazing Benefits of Avocados
Avocados are a gorgeous gift from nature, whether used for making avocado toast, adding to salad or using in a smoothie. Besides being delicious, here are a few reasons they are so good for you.
Help Fight Osteoporosis – Avocado is loaded with Vitamin K, which helps increase absorption of calcium and (in turn) support great bone health!
Fight Cancer – It is packed with nutrients like folate that are thought to help fight cancer.
Decrease Risk of Depression – Folate is also thought to help fight depression. (In addition, let's be real – eating avocados makes us happy. And happiness fights depression. So there's that.)
Help With Weight Maintenance – High in fiber, low in carbs and high in healthy types of fat, avocados tend to make us feel satisfied – and keep us feeling satisfied – even hours later. So we are less likely to snack on much less healthy options later!
So, guacamole anyone?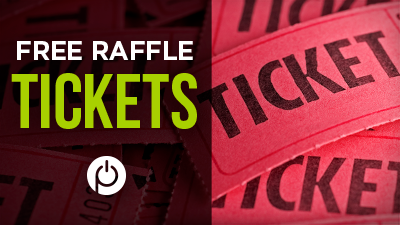 FREE Raffle Tickets at Classes May 3 – 5
We are thrilled to be celebrating our 3 years in business; thank you for making that possible! To say thanks, we will be giving out free raffle tickets to everyone who comes to class on these days:
Each day we will pick 3 winners. Then (dun dun dun!) there will be one grand prize winner on May 5th. We're very excited about these prizes, which include:
Toe Sox
Gift Certificates to some of our fave local spots
FREE Classes
Terrific tote Bags
Powerhouse Pilates Hats
A Spiritual Gangster Tank
Strut This leggings
Coffee Mugs
Water bottles #hydration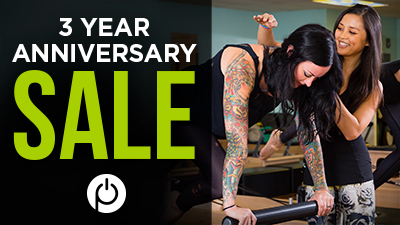 SALE to Celebrate our 3 Year Anniversary (May 3 – 5)

Discount alert: There's going to be a SALE to celebrate our 3 year anniversary. (It will be on the same days as those we give out raffle tickets – May 3rd – 5th.)
Get excited for these sweet sale packages:
3 classes for $36
6 classes for $72
12 classes for $144
(Classes will have a 3 month expiration from first date of use.)

FREE Spa PARTY on May 25th (Food. Drink. Discounts.)

We're so excited to party with you on May 25th at The Ageless Med Spa – the perfect haven in PB for making you look good and feel young. They are going to be hosting you, fabulous Powerhouse Pilates peeps, for an event filled with food and fun. Plus, they will be offering very special deals!
The Ageless Med Spa team are partnering with us to host you, fabulous Powerhouse Pilates peeps, for an event filled with FREE food, drink and fun. Plus, they will be offering very special deals!Date: May 25th
Time: 3 – 7 pm
Location: 1707 Grand Ave, San Diego, CA 92109Get pumped for specials like:
15% off hydrafacials #yesplease
The "O" Shot for only $500
IV Therapy

Choose any custom one liter bag (originally $149)
For you, buy one and get one free for later (or share it with an amiga!)

Microneedling

Buy one get one free for $300

PRP (Vampire Facial)

Buy one get one free (Includes injections) for $500

Laser Hair Removal

Cost depends on how much hair removal you want. Price ranges between $129 and $609

Filler Fun

$50 off 0.5 mL syringe
$100 off 1.0 mL syringe

Bank your Botox

Choose any custom one liter bag (originally $149)
You can go Costco style and buy in bulk. Purchase 50 units or more and pay only $9.95 per unit HCG
Interested in comprehensive weight loss programs?
This progressive spa offers a medical approach to weight loss and are offering discounts on their weight loss programs for you.
Weight Loss Program – 30 Days now for only $200 ($99 savings)
Phentermine Weight Loss Program – $49 for 30 Day Supply ($150 savings)
Learn more about the Ageless Med Spa and their offerings at their website: http://theagelessmedspa.com/.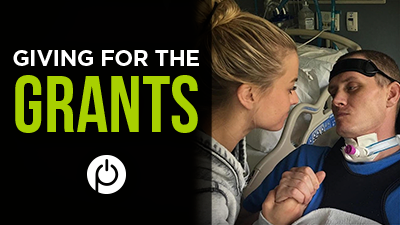 "GIVING FOR THE GRANTS" Boot Camp Class for Jon & Laura Grant (May 13)
Many of you know Laura, a dear friend and staple of our pilates community. I (Brigette here) was lucky enough to train with her – as did many of our instructors. She has a heart of gold that we so love and cherish. It breaks our hearts to hear what has happened in her life recently – and we feel compelled to act in her time of need.
In March, Laura's husband – Jon – suffered a horrific accident. He has served our country as a Navy Seal in multiple deployments – only to return to the US and be hit in a serious car accident. He suffered a coma and, now, they are in a rehab center as he aims to recover from this trauma.
To try and help with this awful situation, we will be having a 90 min Boot Camp Style class. This class will be:
Day: Saturday, May 13th
Time: 12:15 pm
Class info: 90 minute style circuit class
$25 + ALL proceeds will go to helping Jon and Laura Grant
Teachers: Brigette & Vanessa
Thank you so much to anyone who is able to attend; any help will be so touching. You can follow Laura and Jon's story on her Instagram – @laurabpilates.
If you're not able to attend, there is also a Go Fund Me page here.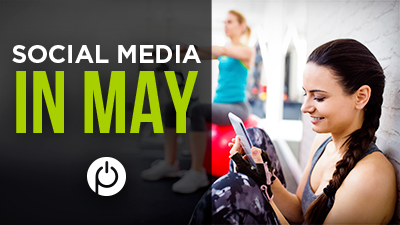 When Showing Off Your Glutes on Instagram
Whether sharing about a raffle prize you won (fingers crossed) or about attending the "Giving for the Grants" event, we want to make sure you know the right profiles to tag. Those are: