Time for a little sunshine as we start June Gloom. Welcome to the Powerhouse Pilates newsletter, featuring latest studio news, great health tips and more.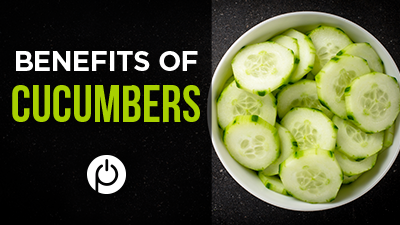 Why to Eat More Cucumbers (+ Use for Self Care)
Fun fact: Cucumbers are a fruit, not a vegetable. Here are four great reasons to eat more of this crisp and refreshing fruit:
Help Relieve Muscle & Joint Pain – Cucumbers contain minerals and vitamins that can help soothe your achy muscles. Perfect after a session on the Reformer.
Aid in Hydration – As the heat of summer approaches, it can be hard to drink enough water. Snacking on cucumber is a fun, delicious way to eat your way to hydration.
Boost Your Hair & Nails – Cucumber has a mineral in it called Silica, which is known for helping to give your hair and nails a nice, refreshing boost!
Lower Cholesterol – Cucumbers help you say goodbye to bad cholesterol.
Not only are they delicious, cucumbers can be used for self care time, too. Use a cucumber in your salad or dip slices in hummus. Then, use the rest for your face!
Simply cut a few slices, lay back, shut your eyes and put them on your eyelids. Then, take a few moments to relax. It may be a movie stereotype, but they really do help relieve puffy and sore eyes.

Challenge Time: Jump Into June & July (June 12 – July 24)
We're so excited for the Jump Into June & July challenge. It'll start June 12 and go through July 24.
Here's how it works: The more pilates classes you attend, the better your body feels….and the more prizes you could get.
Read More
Get pumped for these sweet prizes:
Complete 10 classes and win a class
Complete 20 classes and win a new Powerhouse Pilates mug
Complete 30 classes and win any clothing top
GRAND PRIZE: If you complete 35 or more classes, earn your choice of either:

A Hydra Facial or Custom Vitamin IV from The Ageless Medspa in Pacific Beach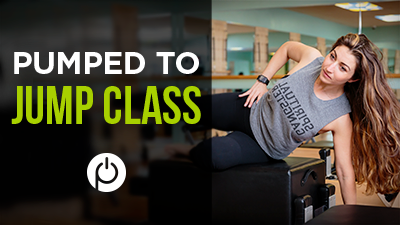 3 Reasons to Try Our Pumped to Jump Class
Have you tried our Pump to Jump Class? If not, here's why you should – and pronto.
It's a cardio class that you do…lying down! You're suspended horizontally via spring resistance.
This type of cardio class is great on your joints. This makes it a great alternative to other types of cardio like running, which is hard on the joints.
It SCORCHES calories. Bikini season, let's go.
Ready to tone from top to bottom or what? (See this class and others here.)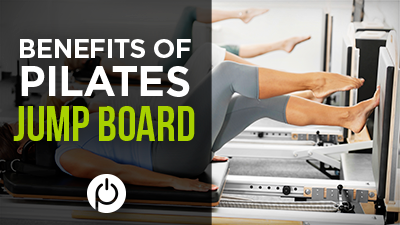 The Benefits of the Pilates Jump Board
One reason we're so passionate about our Pumped to Jump cardio class is because of the Pilates Jump Board. This is an amazing piece of equipment for a number of reasons. It:
Read More
Helps with bone building – It's a great tool for weight bearing exercise that help with bone building and fighting osteoporosis.
Gets your heart rate up – The jump board is a great way to incorporate cardio into a pilates workout, which doesn't always have a predominant focus on maximizing heart rate.
Friendly on joints – Unlike most cardio, this technique offers relief to those with knee of ankle issues.
Remember, it's easy to try out the pilates jump board at one of our Pumped to Jump classes!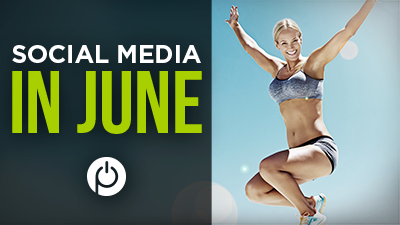 Social Media in June
Want to post pics of being Pumped to Jump? We feel you. When you share those out, remember to tag us here: