Ready to March into this next month? With the Powerhouse Pilates' continued booty challenge, great health tips and more, we certainly are.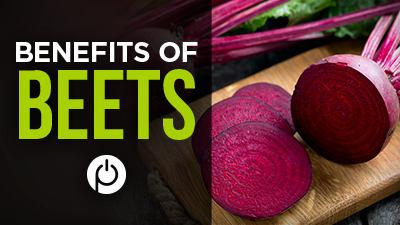 The Amazing Benefits of Beets
Beets are a unique vegetable for a variety of reasons, such as their ultra-rich color and sweet flavor. (They have a less sugar than most fruit, of course, but do have a higher level than most vegetables – making them a great veggie for sweet lovers.)
Boost Stamina – Get a beautiful boost for your next pilates workout. According to one study, for example, sipping beet juice before exercising led people to exercise for 16% longer.
Fight Cancer – Phytonutrients in beets, which are what create such a rich color, may aid in fighting cancer.
Detox Your Bod – Beets are a delicious way to detoxify. Purify your body, particularly your blood and liver, through their betalin pigments.
Loaded with Nutrients – Get important nutrients like potassium (awesome for your nervous system) and Vitamin C (great for boosting immunity).
Also feel free make like a rap artist and…drop a beet.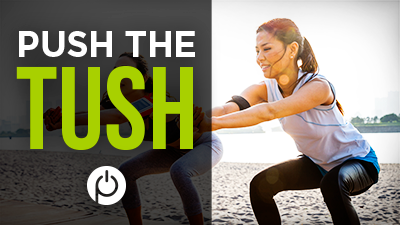 Build that Booty in Our Push the Tush Challenge
There's still time to get more stamps on those cards. Stay with us for the rest of our gluteal focused challenge – it only goes until March 6th!
You have been doing an awesome job the cranking heat, using those ankle resistance bands in every challenge based class.
Remember this through the burn: Ankle resistance bands are so fantastic for your booty. The tension of the bands is able to target toning in a very effective way, adding a challenge that burns and sculpts for a seriously rockin booty. Perfect for any St. Patrick's Day parties you may be headed to.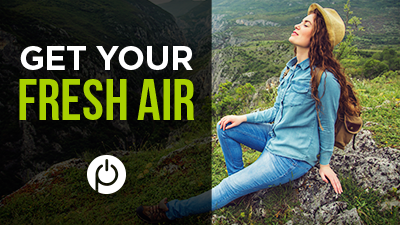 Why We All Need More Fresh Air
With so many of us having office jobs, it's more important than ever to be mindful about getting outside and breathing in fresh air. It's so important because fresh air :
Empowers your immune system to keep on trucking.
Aids in healthy digestion and healthy weight maintenance. (Especially if you take a walk outside after a meal, like your lunch break.)
Cleanses your lungs by releasing airborne toxins and bringing in more oxygen instead.
Is great for your blood pressure and heart rate.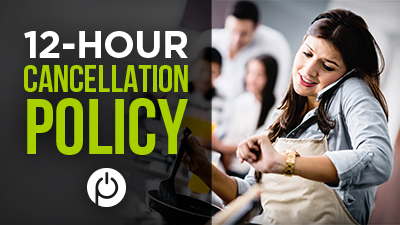 A Quick Favor to Ask of Our Amazing Clients
Hey y'all. We have a sincere favor to ask. Can you help us make sure that the 12 hour cancellation policy is respected? We totally understand that unexpected things happen, which is why we're more than happy to offer the 12 hour cushion beforehand.
This policy makes sure that we can have the most pilates students in class as possible. Not only that, staying true to a sign up ensures that your workout – your valuable you time – is a priority.
Because we understand that when life happens, it can feel hard to take that one hour – but aren't we always happy we did?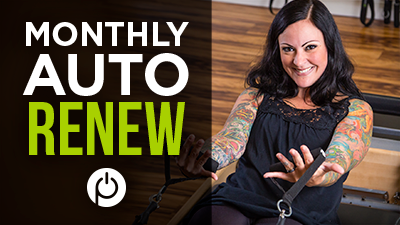 3 Key Benefits of Enrolling in Monthly Auto Renew
1. One less task to do. There's enough on your plate. Paying credit card bills. Handling phone payments. With the simple auto renewal, we take care of all that – so you don't have to think about it.
2. The perfect motivator. When you know you have classes left in a month – or want to maximize your unlimited pilates class renewal – it's can be the encouragement you need to treat your body right and get to pilates class.
3. Makes scheduling simple. There's only so many choices our brain can make in one day. When you know exactly how many classes you have to draw from a month, it's one less decision on your mind. Have 10 classes a month? That's 2 – 3 times a week you know you can schedule in to come.
Reminder: The Monthly Auto Renewal Options
Unlimited pilates classes for $139
5 classes for $60
10 classes for $120
It's easy to enroll now on our Mind Body Platform. Simply select your preferred Auto Renew option her.
Why You Should Step into a Cryosauna (Chill N Out)
Have you tried this life-changing process yet?
Here's why you should. World-famous performers and inspirational achievers like Tony Robbins support cryotherapy for good reasons. Chill N Out in San Diego offers this service at a very special price for you – Powerhouse Pilates members.
What is Cryotherapy?
Cryotherapy happens in a cryosauna. It uses gasiform nitrogen to lower body temperatures. The purpose? To help heal and strengthen the body. It has similar effects as an ice bath would, except (thankfully!) cryotherapy is WAY more comfortable. In the process, your blood becomes intensely enriched then, after the session, that healthy blood is pulled back through the body in order to target injuries and critical areas. This process also triggers the release of anti-inflammatory molecules and endorphins.
The owner of Chill N Out is offering a majorly discounted price for an initial session to all Powerhouse Pilates students. A highly trained and professional staff member will walk you through the process, answer any questions and even set up a personalized plan for your specific needs.
Discount Price : Just $30
How to Activate : Mention this newsletter upon booking!
Read the positive reviews and call their Pacific Beach location here.
(There's a second location in Sports Arena, as well.)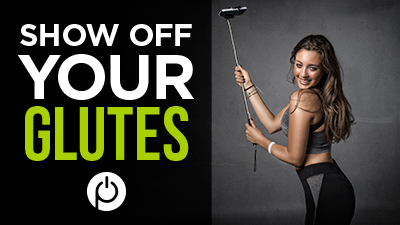 When Showing Off Your Glutes on Instagram
After this glute challenge, you'll want to share some pictures on social media. When you do, make sure to: