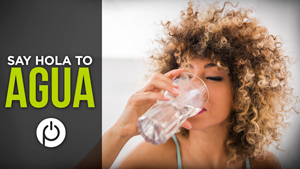 Health Tip of the Month: Say hola to agua
Water is always important, but when it's this hot in San Diego #heatdome, it's more crucial than ever to stay hydrated. There are many reasons to drink water, such as to:
Maximize Mental Clarity – When we are dehydrated, it affects our mood and brain function. Perhaps because our brain is about 75% water. This especially happens when we wake up – it's been (hopefully?) 8 hours of rest with no water! So take a chug first thing.
Achieve Peak Performance – Muscle tissue is composed of about ¾ water. By staying hydrated, it keeps your muscles in top form and helps them work at their very best – especially helpful for exercises on the reformer!
Lose Weight – We often think we are hungry – especially when it's 3 pm, we're sitting at a desk and know there are Oreos nearby. However, we are often just dehydrated – not truly hungry. Next time, wait to grab a snack. Drink water first. (Still hungry? Then go for those Oreos…)
Get Glowing Skin – Fun fact: Our epidermis (aka skin) is our body's largest organ. Water ensures all those cells are kept replenished and new cells are built at their very best. Plus, more hydration means your skin can do its vital jobs better – like helping regulating sweat and body temperature.
Decrease Joint Pain – Leading an active and healthy lifestyle is wonderful, but it can be a lot of impact on our joints. Luckily, water assists cartilage in staying nice and soft, keeping it at the right state for supporting your beautiful body.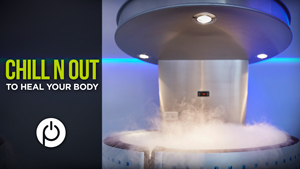 The Coolest Immersive Experience to Heal Your Body (Chill N Out)
World-famous performers and inspirational achievers have rallied around the process that is cryotherapy. Now, this unique experience, quickly growing in demand, is in San Diego at Chill N Out – at a discount price for you.
Perhaps you're pondering: what on Earth is cryotherapy?
Cryotherapy is strategically done in a cryosauna, which uses gasiform nitrogen to lower body temperatures to help heal and strengthen the body. It has similar effects as an ice bath would, except (instead of the pain you see of ice baths in a gymnast movie's "Eye of the Tiger" montage) cryotherapy is WAY more comfortable. When undergoing cryotherapy, your blood becomes intensely enriched then, after the session, that healthy blood is pulled back through the body in order to target injuries and critical areas. This process also triggers the release of anti-inflammatory molecules and endorphins.
If that process (or hey, the name alone) sounds cryptic to you, that's why the head of Chill N Out is offering a very low price for an initial session to all Powerhouse Pilates students. A highly trained and professional staff will be there to walk you through the process, answer any questions and even set up a personalized plan for your specific needs.
Just mention this newsletter to get your first session for $30.
Learn more, read the positive reviews and call their Pacific Beach location here.
(There's a second location in Sports Arena, as well.)
Welcome Our Two New Instructors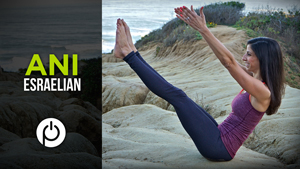 Ani was born and raised in Central California and has been settled gorgeous San Diego since 2010. She tried Pilates for fun one day, and, immediately, a passion was born. Pilates quickly became much more than just a workout; it transformed into an essential part of her life.
Ani has felt the benefits of pilates – increased strength, increased flexibility, improved posture and overall body awareness. Getting to share her passion and help her clients achieve those same benefits (and more!) is so inspiring to her. She loves leading mindful, fun, and challenging classes to empower her clients to feel their best!(Ani will be teaching Tuesday evenings and will be leading a Classical Pilates class starting Aug 30th at 7 PM. Read more about that below!)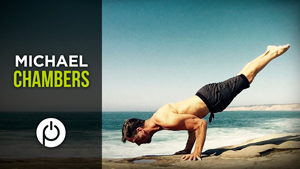 After 30 Years as a teacher, choreographer and dancer, Michael has shifted his teaching focus to PILATES. Infusing his passion for well-being into fitness and health, Michael's enthusiasm and dedication to pilates comes with decades of practical use.
Michael's expertise, coupled with his patience and dedication, makes him a highly sought after Pilates instructor. He is known for balancing his uplifting encouragement with butt-kicking workouts, all the while keeping it positive, encouraging and fun. Each and every day Michael is inspired by the changes he sees in front of him as he guides students to build strength, flexibility and balance. No doubt you'll leave his class walking taller, and feeling stronger.(Use his class to get over that mid-week hump; Michael is teaching Wednesday mornings 9 & 10 AM.)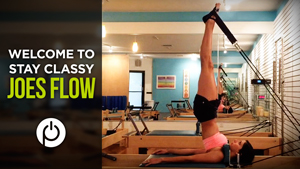 Welcome to STAY CLASSY, JOES FLOW
We're excited to share our newest classical pilates class, Stay Classy, Joes Flows.
Here, it's time to make like Beethoven's music and get classical.
Read More
This Classical Pilates class utilizes the original set of exercises, as they were created, by Joseph Pilates. The exercises are performed in a very specific order, each one preparing your mind and body for the next. These will empower you to focus on improving strength, flexibility, alignment, balance, and (very importantly) your mind/body connection with each class!
Trust us, this intermediate level class – no matter your level – will have you leave feeling VERY invigorated. Like when you cannonball into a cold pool. Or try out that awesome process of cryotherapy.
Check Out this NEW Classical Pilates Class Tuesdays, starting Aug 30th at 7 PM.
Thank You Kindly!
Thank you to everyone who participated in our raffle. Remember, you may very well be #winning. Find out if you're a winner by checking the winning numbers, which have been posted in our studio, on Facebook and on Instagram.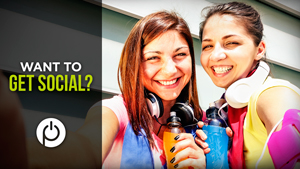 Want to Get Social?
As always, we invite you to get wild – like those new Lisa Frank workout clothes you may have heard about – and share photos showcasing your lion-status strength & pilates lifestyle.
For those fabulous pilates posts…Remember to make like a graffiti artist and TAG us!