It's time for the Powerhouse Pilates April newsletter, sharing insights our latest Powerhouse Pilates challenge (with prizes for you!), benefits of specific pilates work and life impacting nutrition advice!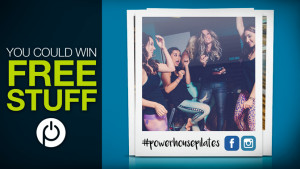 Like Prizes? An Easy Way to Potentially WIN FREE Stuff
To make hitting pilates class even more enticing, our Powerhouse Pilates team has created an April challenge that can help you win FREE stuff. It's easy:
When you come to class, check into Powerhouse Pilates on Facebook or Instagram.
Write a post and/or upload an image about why you love Powerhouse Pilates classes or a way Powerhouse Pilates has empowered you – like the strength you feel after class or a Before & After photo of the way your body has been transformed through pilates. A reason you keep on coming back!
Tag us, Powerhouse Pilates, and upload!
Each week in April we will select one winner based on our favorite post. Every winner will receive a fabulous Powerhouse Pilates tote bag, perfect for carrying an extra pilates outfit at all times!
We can't wait to see your amazing posts sharing why and how Powerhouse Pilates is helping you, our awesome clients, live happier & healthier lives. Simply start tagging us and (if you haven't already!):
Benefits of Pilates: Pilates Bridge
There are incredible benefits to the Pilates Bridge pose. For example, it helps with:
SPINAL ARTICULATION
Bridge work helps the cerebral spinal fluids move up and down the spine, from the sacrum to the cortex of the skull. This enables you to think clearer and have increased circulation throughout the body.
TIGHT BUNS
Did you know that stronger glutes don't just make you look better in workout leggings? They actually help contribute to your overall health. Many people have low back, hip and knee pain that correlates with weak glute muscles. The bridge is one of the best exercises to help target and isolate these important muscles – all while getting to lay down!
BETTER POSTURE
Are you reading this on your computer or phone right now? That means you are probably leaning forward and rounding your shoulders and back. Most of us sit this way throughout the day, which can cause headaches, weakness and tight muscles…all from our poor posture! Bridging strengthens the back extensors, which can help us stand up straighter and decrease side effects of poor posture.
DECREASED BACK PAIN
Poor spinal movement often leads to back pain and weak hip and abdominal muscles. Bridge pose addresses these issues. The pose focuses on the core and surrounding musculature, which can then help support and strengthen the lower back and, in turn, lead to decreased back pain. Not only that; regular strengthening with bridges can help prevent back pain in the future!
FEELING GOOD
A bridge is considered an inversion pose because, in it, your heart is lifted higher than your head. Inversions have been shown to increase blood flow, which can help balance hormones and release endorphins. And, as Legally Blonde says, endorphins make you happy! All of this can lead to peace of mind, better sleep and improved mood! (And, let's be real, who doesn't want that? 🙂
INCREASED BALANCE
Bridging works the muscles of the body's posterior chain, which include the back extensors, gluteals and hamstrings. These muscles play a vital role in our ability to maintain balance and regain it when we start to fall. Strengthening the posterior chain will help improve balance when standing, great for anyone working on their Tree Pose!
To summarize, if you want to lift your buns, strengthen hips and hamstrings, stretching your quads and hip flexors, decrease pain, improve your health and prevent injuries, do more bridging.
Your body will thank you. 🙂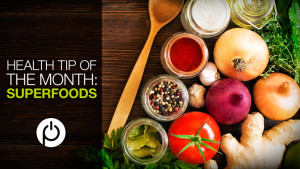 Health Tip of the Month: Superfoods – WHAT they are and WHY they are so Healthy
What is it that makes superfoods so…super?
According to Health.com, "Superfoods are nutrient powerhouses that pack large doses of antioxidants, polyphenols, vitamins, and minerals. Eating them may reduce the risk of chronic disease, and prolong life…"
If that sounds great to you, here are a few of the best superfoods to work into your diet and WHY they are so healthy.
Tomatoes: They are loaded with potassium, fiber, Vitamin C and lycopene, which may protect skin against dangerous RV rays & some cancers.
Strawberries: These fruits are packed with Vitamin C, which helps with immunity, tissue repair and healthy eyes.
Chia: Chia seeds are in vogue for good reason; they are filled with fatty acids, magnesium, iron, calcium & potassium. (Easy to incorporate in smoothies and oatmeal!)
Oats: Not only are oats filled with magnesium, potassium and phytonutrients, they're have lots of fiber that helps prevent heart disease & lower bad cholesterol.
Ginger: Ginger ale anyone? Ginger helps lower inflammation and aids in digestion, such as soothing upset tummies.
Black Beans: An easy way to get protein, fiber, antioxidants and energizing iron, black beans are great many ways. Have them in a salad or load them onto baked chips with salsa & diced tomatoes (loaded with that Vitamin C!) for superfood nachos.
Blueberries: Antioxidants in these superfruits are said to protect against cancer and reduce effects of aging-related conditions such as dementia.
Spinach & Kale: These leafy greens have much to offer our bodies, such as antioxidants, anti-inflammatories and vitamins. Kale even has a phytonutrient is thought to help prevent many types of cancer.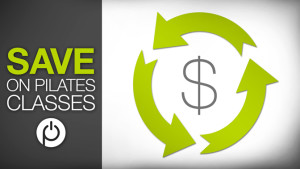 Save on Pilates Classes with Auto Renew
If you like to do pilates on the regular, it's especially important to get the best price for your classes. Our Monthly Auto renew offers the lowest price for members that consistently work up a sweat at Powerhouse Pilates.
Head here to learn more about Monthly Auto renew and how easy it is to enroll now.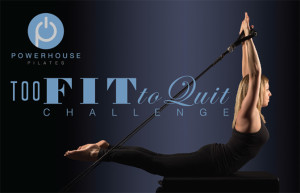 Winners of our heart-pumping TOO FIT TO QUIT CHALLENGE
We want to give a loud congratulations and many virtual high fives to the TOP winners of our Too Fit to Quit Challenge:
Michelle Bailow
Larissa Tabin
Sylvia Powell
These women killed it by coming to 40 classes last month! Way to sweat it out ladies. 🙂