Ready for the coming holidays? We're here to help you prep both physically and mentally. The Powerhouse Pilates newsletter for November is here, sharing our latest Powerhouse Pilates' special Thanksgiving class, important health advice & more!

Health Tip of the Month: Adequate Sleep
How many of us get enough sleep? Our guess – too few, especially during the holidays. We already know we're not at our best when sleep-deprived. However, it turns out lack of sleep is linked to a lot more than just needing extra coffee. Here are the important reasons why we need to get enough sleep.
Improve memory
Your brain is quite busy as you sleep. While snoozing, you can actually strengthen memories or "practice" skills learned while awake via a process called consolidation.
Have a Healthy Weight
Fun fact: The same areas of the brain oversee sleep and metabolism. That's why, when you are sleepy, there are increased level of certain hormones – which drive appetite. Studies back this – showing that those who do not get enough sleep tend to pack in more unnecessary calories. Tending to snack more on less healthy foods. Well rested, your body is better able to process when full and to stop eating.
Improved Exercise & Athletic Performance
Studies show that those who achieve higher, sufficient amounts of sleep have more endurance, reaction times and beyond with more sleep.
Decrease Stress
Sleep is shown to reduce stress, while reduced Zs affect cholesterol levels that play a role in heart disease.
Curb inflammation
Inflammation is linked to dangerous conditions, such as heart disease, stroke, diabetes, arthritis, and premature aging. Research has shown that those who get less sleep—six or less hours a night—have higher blood levels of inflammatory proteins than those who did get adequate sleep.
Sharpen Attention & Increase Productivity – Adequate sleep ensures your brain has full rest and capabilities for problem solving. It also enhances memory performance, as mentioned – and in turn, productivity.

THE UN-TURKEY TURN UP : Thanksgiving Class
Burn calories before feasting – so you can enjoy the extra slice(s?) of pumpkin pie without the guilt.
In this 90 minute class, experience fun, heart-pumping, calorie-burning exercise via a circuit style. You'll use the Reformer, Exo Chair, Springboard, Bosu Ball, free weights and small props.
Time: 8:30 AM
Length: 90 Minutes
Cost: $22 (MUST be purchased seperately. Sorry folks, no existing package can be used for this class.)

Black Friday Sale
After Thanksgiving is the road to the December holiday season. Amids present shopping, Christmas tree decorating and fighting colds – remember to take time for yourself. Pilates is that one hour you can take time for mental and physical health.
Get yourself some great discounts to motivate you to keep doing what you love this holiday season. Watch out for an email about the sale just before – in a few weeks!

Winner of Adore Your Core Challenge & Spotlight: Client of the Month
Many congrats and thanks to the winner of our fierce Adore Your Core Challenge – Angeliki Tsangaratou.
(*Winnings: FREE one month of Pilates & PH trucker hat).
Learn a little bit more about this awesome member of our pilates community, Angeliki.
How long have you been practicing Pilates? 14 months
How many Pilates classes do you take a week? 6 classes a week
How has Pilates made an impact in your life? I feel stronger and I can cope better with the stress of everyday life.
What do you like about Powerhouse Pilates? The instructors are amazing, very knowledgeable, encouraging and attentive. Every class is unique, challenging and fun! I love the variety of equipment and the studio that is so bright, welcoming and tidy!
What's your favorite Pilates exercise? Supine arm series
What do you do for Fun? I love going to the theater and cinema, traveling, walking by the beach, drinking coffee and spending time with friends.
Something we don't know about you? I am from Greece and I came in San Diego about 6 years ago to do research in Immunology.
(And a big thank you to everyone else who participated in the Adore Your Core Challenge. You fought traffic, those don't want to wake up "I'm too cozy" vibes and more to get to class – way to do right by your mental and physical health!)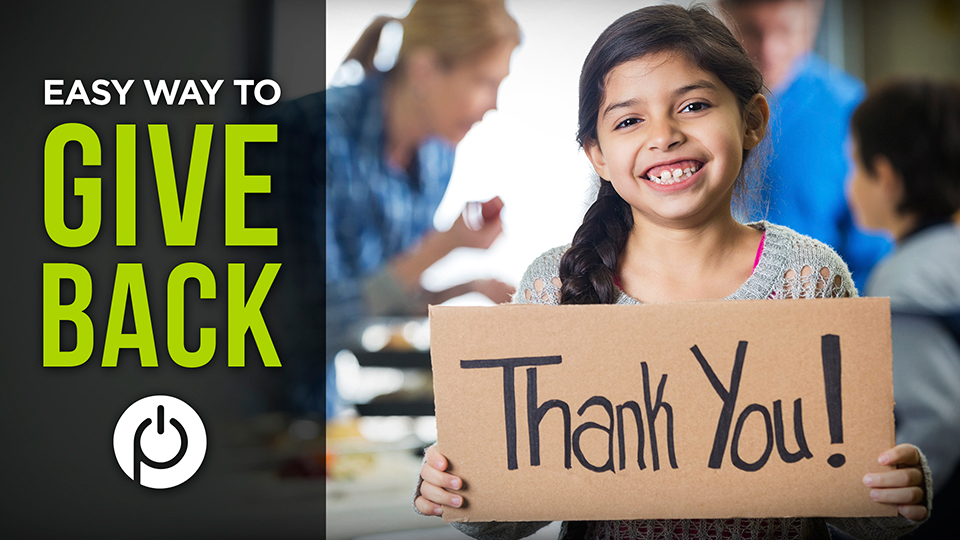 Giving to Those in Need : An Opportunity at Our Studio
We wanted to make it easy to give back to the community; it's why we'll have bins set up throughout November to collect food for those in need.
When coming to pilates class, simply hit your local store (or cupboards) before. The non-perishables, like canned or dry foods, you bring will make a big impact on people in your community.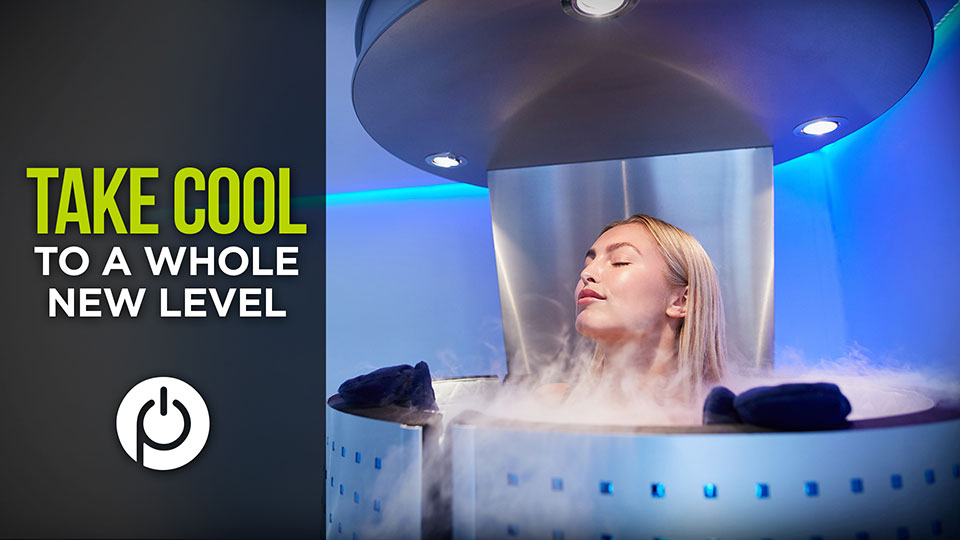 Take Cool to a Whole New Level with Healing Cryotherapy (Chill N Out)
Have you tried it yet? World-famous performers and inspirational achievers like Tony Robbins have rallied the magic that is cryotherapy. At San Diego at Chill N Out – this incredible process is at a discount price for you.
What is Cryotherapy?
Cryotherapy is strategically done in a cryosauna, which uses gasiform nitrogen to lower body temperatures to help heal and strengthen the body. It has similar effects as an ice bath would, except (instead of the pain you see of ice baths in a gymnast movie's "Eye of the Tiger" montage) cryotherapy is WAY more comfortable. When undergoing cryotherapy, your blood becomes intensely enriched then, after the session, that healthy blood is pulled back through the body in order to target injuries and critical areas. This process also triggers the release of anti-inflammatory molecules and endorphins.
The head of Chill N Out is offering a super discount price for an initial session to all Powerhouse Pilates students. A highly trained and professional staff will be there to walk you through the process, answer any questions and even set up a personalized plan for your specific needs.
Discount Price : Just $30
How to Activate : Mention this newsletter upon booking!
Learn more, read the positive reviews and call their Pacific Beach location here.
(There's a second location in Sports Arena, as well.)