A very happy Valentine's month to the pilates community we love so much! It's the perfect time for showing our bodies some love – and sharing our latest Powerhouse Pilates challenge, new instructors and more.
Say Hello to Our Two New Instructors
We are ecstatic to introduce you all to two talented instructors joining our pilates fam bam. They are ready to get sweaty and have a blast guiding you through rockin' workouts. Learn a little more about these lovely lasses below.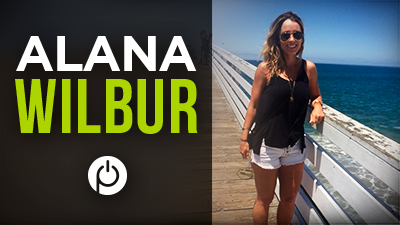 Alana Wilber
An Orange County native who loves the beach, pilates, acai bowls and riding her beach cruiser around Bird Rock, Alana considers herself a classic San Diegan. Her first love, when it comes to fitness!, is weight training, but Pilates stole her heart 4 years ago.
Her initial passion for weight training has translated to her love of incorporating functional weight training and Pilates together to create a combined, whole body experience. Alana says, "My goal is for you to have fun, be thankful of your body, and to feel happy when you leave. Short Spine always puts a smile on my face, but so does Swan!"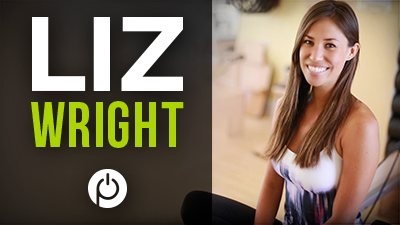 Liz Wright
San Diego native, Liz Wright, is beyond excited to join the Powerhouse Pilates team. Bringing things back to her roots after a stint in Orange County, she's ready to rock. With 8 years of experience in the Pilates sphere, she has found a true love for teaching and can't wait to share this passion with all of you – her newest pilates clients!
4 Life-Changing Reasons to Try Turmeric
When you hear about turmeric, you likely imagine its rich color or the lovely scent of a good curry. This spice does not only boost meals aesthetically and taste-wise, it has many benefits for your brain and body.
Here are just a few :
Helps in Weight Maintenance – Wild fact: Turmeric has been known to literally shrink the density of fat in your body's tissues; it not only decreases the rate of fat cell development, it boosts the level of body fat production.
Boosts Happiness – Turmeric has been linked to increases in chemicals such as dopamine (aka your happy hormones). Feeling down? Make some turmeric tea!
Decreases Chance of Cancer – Multiple studies have linked the use of turmeric to decreasing the likelihood of different types of cancers.
Relieves Your Joints – Studies have shown that turmeric is strongly anti-inflammatory, so it can help in improving flexibility and joint stiffness. This makes it an especially great spice for athletes – like working turmeric into a meal after a killer pilates workout! These same factors also translate into turmeric being a powerful aid for preventing or soothing those already with arthritis.
So, yellow curry dinner or cold-press turmeric drink anyone?
Build that Booty in Our Push the Tush Challenge
Through March 6, show your booty some Valentine's love by joining us for this gluteal focused challenge. We'll be cranking up the heat with fun exercises that utilize ankle resistance bands in every challenge based class!
Ankle resistance bands are so darn good to your booty because they help target toning effectively. The tension of the bands creates an added challenge that burns and sculpts for scorchin results.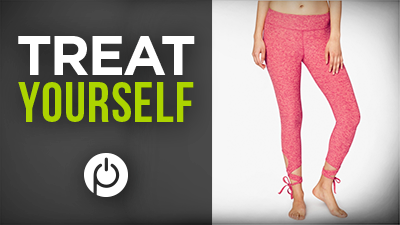 Enjoy Some Self Pampering with these New Goodies
As you shower others with e-cards and Valentines goodies (chocolate or cupcakes anyone?) pamper yourself with some new workout gear. It's the perfect way to feel motivated and stunning each time you hit the pilates studio.
We are receiving merchandise from:
Beyond Yoga
Strut This
TEEKI
Noli
These items tend to go quick, so it's a good idea to check them out ASAP!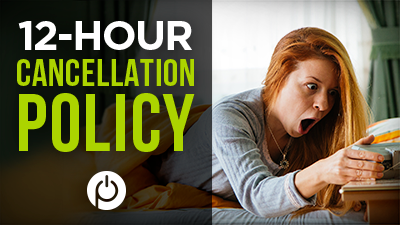 Please Be Like Aretha and R-E-S-P-E-C-T
We'd like to take note from Ms. Franklin's book and ask that our amazing clients make sure to respect our 12 hour cancellation policy.We totally understand that life comes up, which is why we make sure to provide that 12 hour cushion beforehand. To accommodate the unexpected!
Staying true to the policy not only ensures we maximize the number of people that can partake in each class, it helps each of us stay on track with our workout routines!
After all, in the midst of the madness of the daily week, there's nothing like a one hour pilates session to work off some stress and tension. It can seem daunting to take that hour, but aren't we always so glad we did?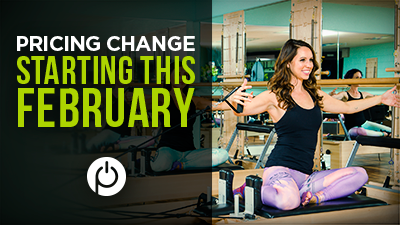 Reminder: Like Our Heart Rates Raise Mid-Class, Price Change is Coming
We wanted to share a friendly reminder that the price increase will start this month, February. Thank you for understanding this update in order to keep providing the very best service and equipment for you – our amazing pilates community.
To clarify, please find the new prices below:Monthly Auto Renewal
Unlimited pilates classes for $139
5 classes for $60
10 classes for $120
Monthly Memberships
8 classes for $96
12 classes for $144
One Year Packages
10 classes for $140
20 classes for $260
Single class pricing at $20 per class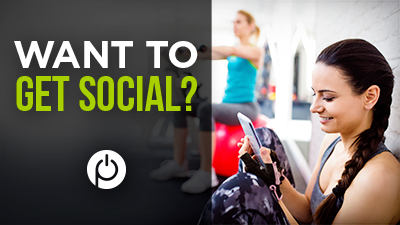 Share the Love Via Social Media
Will you be sharing your love of pilates this February?
When sharing your passion for pilates #DoubleTap, make sure to: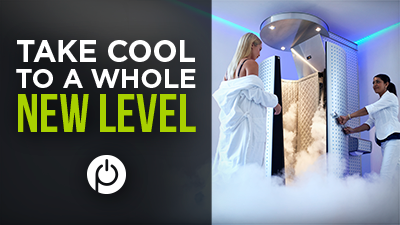 Why You Should Step into a Cryosauna (Chill N Out)
Have you tried this groundbreaking process? World-famous performers and inspirational achievers like Tony Robbins have enthusiastically supported cryotherapy for good reasons. It's offered nearby at Chill N Out in San Diego and, for you, a special discount price.
What is Cryotherapy?
Cryotherapy happens in a cryosauna. It uses gasiform nitrogen to lower body temperatures. The purpose? To help heal and strengthen the body. It has similar effects as an ice bath would, except (thankfully!) cryotherapy is WAY more comfortable. In the process, your blood becomes intensely enriched then, after the session, that healthy blood is pulled back through the body in order to target injuries and critical areas. This process also triggers the release of anti-inflammatory molecules and endorphins.
The owner of Chill N Out is offering a majorly discounted price for an initial session to all Powerhouse Pilates students. A highly trained and professional staff member will walk you through the process, answer any questions and even set up a personalized plan for your specific needs.
Discount Price : Just $30
How to Activate : Mention this newsletter upon booking!
Read the positive reviews and call their Pacific Beach location here.
(There's a second location in Sports Arena, as well.)