Tis the season of peppermint mochas – and pilates to sweat them off! (Plus, a one hour class gives you that little me time SO needed during holiday madness.)
Welcome to the December Powerhouse Pilates newsletter, featuring the latest studio news, great health tips and more.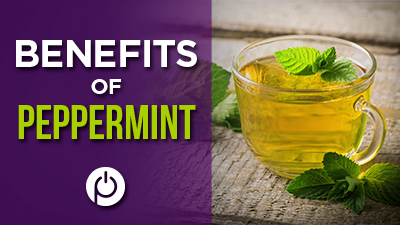 The Benefits of Peppermint
Peppermint comes in so many forms. Essential oil. Tea. Not only is it a delicious smell and taste, it has many mental and physical health benefits. It can:
Relieve Stress

Peppermint is known to cool the mind and create a sense of ease.

Improve Dental Hygiene

Peppermint oil can improve breath and even reduce dental cavities.

Be a Memory Enhancer

Peppermint aroma has revealed enhances in memory and alertness. (Excellent for remembering those holiday gift lists…)

Help the Respiratory System

It can help clear your respiratory tract, great for this time of year when colds are often catching!

Relieve Headaches

The holidays are great but, let's be real, they can also bring stress. If a headache is brought on, try dabbing peppermint oil onto your wrists and breathing it in – or breathing in a nice mug of peppermint tea.
Peppermint hot chocolate, here we come.

Hear What's Dec 16 at Powerhouse Pilates??
We're so excited to be hosting a trunk show on Saturday, December 16th.
Where: The Powerhouse Pilates studio
When: 8:30am – 12:30pm
What: FFit Apparel – Get excited for fantastic Pilates gear that's perfect for gifts, or hey, a little self love amid the holiday season.
There's and incredible story and philosophy behind FFit Apparel.
Fernanda Costa, a Brazilian born Pilates instructor, was searching for amazing active wear in South Brazil. There, she found fabrics that were:
Biodegradable

Eco-Friendly

UV-protection of 50+
Both sustainable and wellness-focused? Whoa. That's when she decided to fuse her love of fashion, fitness and nature to create her own line. Now, her passion is sharing these fun, stylish pieces with other like-minded fitness enthusiasts, like yourself.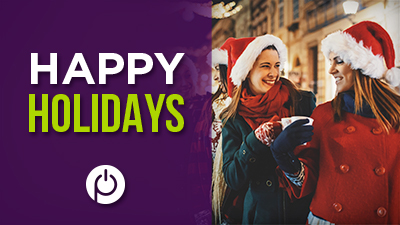 Our Studio will be CLOSED on Dec 25 & 26
Substitute pie for pilates on Monday, December 25th (Christmas), and Tuesday, December 26th.
Why? We will be CLOSED on both those days.
However, we'll be thinking of you all and sending happy holiday thoughts to you, our amazing community!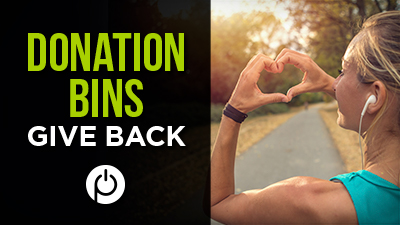 The Easy Way to Help Folks in Need This Holiday Season
To support our community, we're making it simple to give back through our Annual Blanket and Toiletry Drive.
When: Bins will be put out Monday, December 4th.
What to bring that'll impact others:
New or used (clean please!) blanket
Sleeping bag
Beanie
Toothpaste + Toothbrushes
Soap
Wipes
Body wash
Shampoo
Gift cards for food
It's amazing how simple items can tremendously impact someone's holiday season.
So, thank you so much for any contributions; it really does feel even better than endorphins post-workout!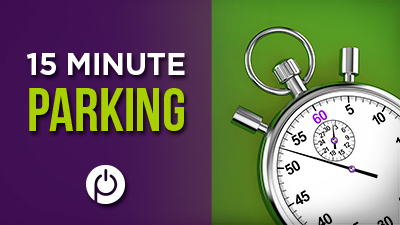 Friendly Reminder Y'all: 15 Minute Parking
It's important to note that there are sneaky 15 minute parking spots near the studio.
We want you to leave pilates joyful – not with a yellow slip gift on your windshield.
Just remember to check the curb; make sure it's not green or marked 15 minutes.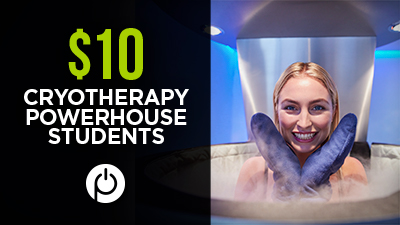 Powerhouse Students Get to Try New Chill N Out Innovation for Just $10
Are the holidays not chilly enough in San Diego? (When we can still hit the beach…?)
Chill N Out is offering Powerhouse Pilates students an incredible opportunity. The owner is receiving a new cryotherapy machine: The first of its type in ALL of San Diego. It's going to be at the Sports Arena location.
You, Powerhouse students, can try the new machine for the first time for just $10.
Read More
Perhaps you're asking, wait – what is Cryotherapy?
Cryotherapy has become popular with a variety of celebrities and influencers around the globe, from Tony Robbins to Mandy Moore.
Here's why – and what cryotherapy is.
It happens in a cryosauna. The purpose is to help heal and strengthen the body. It has similar effects as an ice bath would, except (thankfully!) cryotherapy is WAY more comfortable. In the process, your blood becomes intensely enriched then, after the session, that healthy blood is pulled back through the body in order to target injuries and critical areas. This process also triggers the release of anti-inflammatory molecules and endorphins.
This new machine is fully electric and walk in, which is different experience compared to the other version that uses nitrogen and one's head sticks out the top! It's an even more advanced way to enjoy the amazing benefits of cryotherapy!
Learn more and register for your appointment at Chill N Out Cryotherapy.
P.S. To confirm, the PB location is closed until further notice. This machine is at Sports Arena!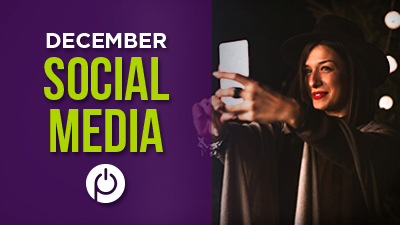 Social Media in December
When you share pics of a peppermint tea post-pilates, remember to holler at Powerhouse.
Like and tag us on Facebook here.
Follow us and tag us on Instagram here (@powerhousepilatespb)