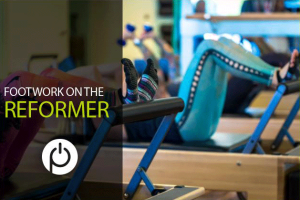 Benefits of Pilates: Footwork on the Reformer
Pilates Footwork is simple yet powerful; that's why it's often the first exercise series we teach on the Reformer! It's that basic, functional movement that uses a closed-kinetic-chain hip and knee flexion and extension.
Now, how does it benefit you?
Footwork reveals postural patterns and muscle imbalances of the hips, legs and feet, making it an effective exercise for correcting posture and body imbalances.
There are more amazing benefits of doing reformer footwork. For example, it helps to:
Correct leg, foot and ankle alignment.
Develop strength in the hips, legs, ankles and feet.
Increase flexibility in the lower limbs.
Create balanced muscle development around the hips, knees and ankles.
Retrain foot, ankle, knee and hip biomechanics for functional activities such as walking, running, dancing and sports.
Prevent injury by balancing stress on the joints of the lower limbs.
Help you recover from injuries by training in a closed-chain environment where resistance on affected limb(s) can be carefully controlled.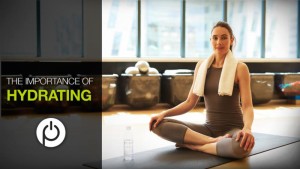 Health Tip of the Month: Water's Benefits & the Importance of Hydrating
After hard, sweat-producing exercise, we are pumped to rehydrate. However, we also need to be conscious about drinking plenty of water throughout the day. There many critical benefits we receive from drinking water & staying hydrated, such as to:
Fight fatigue & boost energy: Your cells require water to carry out essential tasks. Without it, you feel fatigued and groggy. By hydrating regularly, you stay energized!
Reduce acne & skin from aging: When H2O hydrates skin, it reduces redness, acne and blotchiness. It also fluffs up skin cells to their full glory. (Dehydrated, cells wither and create more wrinkles.)
Lose & maintain healthy weight: If your body isn't properly hydrated, it thinks it requires energy from fatty, sugary foods. Drinking lots of water lets your body know it's hydrated and has no need for unneeded calories. Curbing these cravings with proper hydration will make losing and keeping a healthy weight much easier.
Reduce stress: Did you know 85% of your brain is water? Without it, your mind and body lacks what it needs to function and feels stressed.
Build more muscle: Being hydrated prevents muscles from cramping and lubricates joints, allowing you to work out stronger and longer.
Prevent digestive problems & disorders: H2O prevents and stops all types of uncomfortable problems, such as constipation, ulcers, acid reflux and bloating. Plus, water flushes out toxins you want OUT of your body!
Scheduling Your Fitness Time: Why It's SO Important
It's can be easy find excuses for why NOT to exercise, from feeling groggy (drink that water!) to cramming in one more hour of work. We live in a busy world and if we don't make that time to exercise, it simply won't happen.
Hold yourself accountable by:
Picking a class time
Signing up
And, most importantly, STICKING to it. You'll be so glad you did!
Plus, because there's a 12 hour cancellation policy here at Powerhouse, so you'll only be losing time and funds by not going. When reserving a spot, you get to commit yourself to your well being and the exercise time you deserve!
Let's be real, have you ever left an invigorating pilates class and wished you hadn't broken a sweat, upped your endorphins and built new muscle?!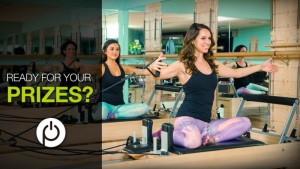 Too Fit To Quit Challenge: Ready for Your Prizes?
Thank you so much to everyone who participated in our Too Fit Too Quit Challenge; your commitment to fitness and personal growth was amazing to watch. Early next week, we'll send out an email letting you know when you get to pick up your challenge prizes. Get ready – these products are going to be awesome!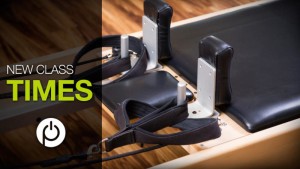 NEW Class Times
Due to high demand and popularity, we're excited to add a few new pilates class times:
Mondays:
1:30 pm: Accelerate Class
2:30 pm: This is How we Roll
Both classes will be taught by the fantastic Vanessa del Rosario.